What Does a Medical Coder Do?
Medical Billing and Coding
October 23, 2019
491 views
3 min read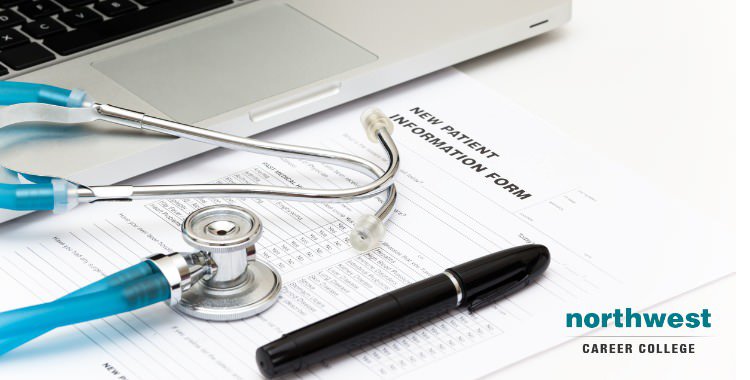 As modern medical practice comes to rely more and more on the use of electronic health records (EHRs), the position of medical coder has become central to the healthcare sector. Because of this, employment for medical billers and coders is projected to grow by an extraordinary 13 percent from 2016 to 2026, according to the Bureau of Labor Statistics.
If you are looking for a career that allows you to be key to the modern healthcare system without needing to spend years qualifying as a doctor, then medical billing and coding might be the jobs for you.
What Exactly Do Medical Coders Do?
At its most basic, a medical coder translates the care provided by healthcare facilities into a code that is used by the billing department. Medical coder duties include:
Reviewing records for accuracy, timeliness, and completion
Assigning diagnoses and codes for care, statistics, and billing
Analyzing patient information for relevant prior conditions so data can be coded correctly
In order to fulfill these duties, medical coders use the 10th edition of the International Classification of Diseases (ICD-10), which acts as a database containing thousands of codes that match an immense amount of possible medical situations.
Where Do Medical Coders Work?
The rising importance of electronic health records means that a qualified medical coder can find work in almost any health care-related settings. According to the Bureau of Labor Statistics, the most common workplaces for medical coders are:
Hospitals: 36 percent
Physician's offices: 19 percent
Admin and support services: 8 percent
Scientific and technical services: 7 percent
Nursing care facilities: 6 percent
What Qualifications Do You Need to Become a Medical Coder?
Most employers seek medical coding candidates with an Associate's degree, so you'll need some college education.
After graduating with an Associate's degree, medical coders can continue to accrue qualifications that can help them to move up in the field, such as the American Health Information Management Association's (AHIMA) Certified Coding Associate (CCA) and Certified Coding Specialist (CCS) designation.
A Vital Part Of The Healthcare Cycle
Taken together, medical coding and billing form a link between patients, healthcare providers, and insurance companies. As a medical biller or coder, you'll need to be accurate, detail-oriented and well organized as you'll be a vital part of any healthcare provider's staff.
As one of the premier Medical Billing and Coding Schools in Las Vegas, Northwest Career College employs established, seasoned instructors to teach you every aspect of medical billing and coding. Our student-focused approach puts you first and we offer online and on-campus workshops to accommodate your work and family schedule.
We continue to support our students after they graduate as our experienced Career Services team works with you to help you find the medical billing and coding jobs in Las Vegas. Call us today on (702) 403-1592 to learn more about the exciting opportunities that our Medical Billing and Coding School can offer you!