What Are the Career Benefits of Becoming a Pharmacy Technician?
August 20, 2020
167 views
3 min read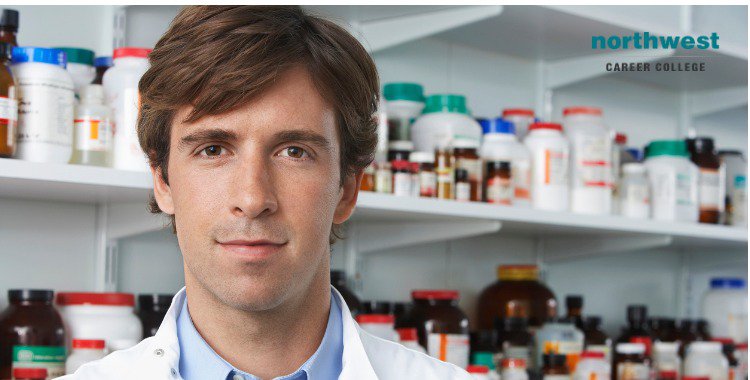 Training to become a Pharmacy Technician with Northwest is the start of a rewarding career filled with growing job opportunities, plenty of advancement opportunities and the chance to make a real difference to the lives of others in your community.
So, if you're considering taking up a new career as a pharmacy tech, here are some of the benefits that go with the role.
Fast and Affordable Training
One of the significant benefits of becoming a pharmacy technician is the fact that the training is very affordable, with a range of student finance options, and, with Northwest's student-focused training programs, you'll be fully qualified and ready to join the job market in as little as nine months!
Northwest offers a blended program including online and on-campus classes with weekly workshops and whiteboard classes on campus to accommodate your work and family schedule. Once you've graduated, our dedicated Career Services team works with you to help you find the best employment opportunities in Las Vegas to fit your needs.
Growing Job Opportunities
With an aging population putting increasing strain on the healthcare system in the US, trained pharmacy technicians are increasingly in demand, making now a great time to get into a rapidly growing job market.
According to the US Bureau of Labor Statistics, the pharmacy sector is growing at such a speed that  31,500 more pharmacy tech roles will need to be filled by 2028, a much faster growth rate than most other occupations in the US.
Great Advancement Opportunities
Because of the rapid growth in the pharmacy sector, pharmacy technicians now enjoy unparalleled advancement opportunities in a variety of working environments. 
Retail pharmacies represent the largest source of employment for pharmacy technicians, paying an average of around $15.36 an hour. However, because of the demand for pharmacy technicians, the opportunity to work in a hospital and urgent care pharmacies can see wages rise as high as  $18.71 an hour.
Additionally, with additional training, a pharmacy technician qualification opens up opportunities in other related healthcare fields, with the possibility of moving into positions in sectors such as medical billing, healthcare management, nursing, or even research. 
Some examples of possible career advancement opportunities include working as a pharmacy benefit manager, responsible for insurance claims for medications, or as an insurance billing specialist working to processing insurance claims in a hospital.
Start Your New Career As A Pharmacy Technician Now!
Northwest Career College is one of the premier pharmacy technician schools in Las Vegas. Our course provides our students with the skills and training they need to take advantage of the growing need for pharmacy technicians. 
Our experienced instructors offer online and on-campus classes to accommodate your Las Vegas work and family schedule. Call us today at (702) 403-1592 to speak to one of our enrollment specialists.