What are the benefits of training as a Dental Assistant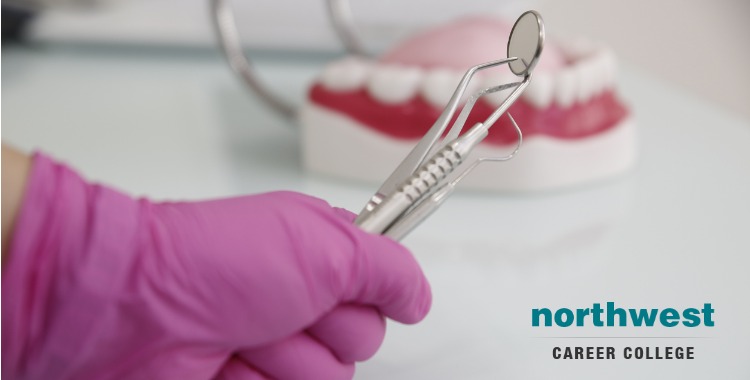 Switching careers is both a fantastic opportunity and a hugely important, and therefore stressful, decision to make. If you are not happy in your current career or are looking to start your professional life in a job that will remain fulfilling, then choosing the right field to work in is vital.
In this article, we'll be looking at the benefits of training to become a dental assistant, why qualified dental assistants are in such high demand, and why becoming a dental assistant could be the best career choice you've ever made.
It's Got Great Job Satisfaction
A huge part of being a dental assistant is working hand in hand with a motivated team in order to help people. Not only will you get the benefit of a welcoming and supportive working environment, but you, as with other healthcare professionals, will know that your day to day job helps people stay happy and healthy.
Repeated job satisfaction surveys have shown that healthcare professionals rate their job satisfaction as among the highest in the country. So, if you are looking for a career you can feel great about, then becoming a dental assistant is a fantastic opportunity.
It's a Growing Field
Dental assisting, as with all other healthcare jobs, is a sought after qualification. According to the Bureau of Labor Statistics, employment for dental assistants is expected to grow by as much as 7% over the next decade, adding another 23,400 jobs to the existing pool of 354,600. 
This rate of growth is faster than average for jobs in the U.S, meaning that you get both job security and the chance to advance in your career.
You Can Qualify in as Little as 9 Months
Many people are put off of the idea of qualifying for a career in the healthcare field by the idea that you need to attend medical school for years, spending hundreds of thousands of dollars. Thankfully that just isn't true.
When you join our Dental Assisting Program here at NCC, you'll be taught by some of the most experienced dental professionals in Nevada, trained in the most up to date dental techniques including X-Ray training on digital, portable, hand-held, and traditional units, and you'll be able to graduate and get started on your career in as little as 9 months!
You'll Have Great Income Potential 
The average dental assistant working in Las Vegas earns around $40,109, with the top 10% earning between $48,000 and $50,000. Your salary will depend on factors such as location, experience, and performance, but, as a general rule, dental assistants are well rewarded for their hard work.
It's a Great Working Environment
Dental assistants are the beating heart of most dental practices, working hard to enable their colleagues to excel at their jobs The role of the dental assistant is one of the most valued in any dental office and, as a dental assistant, you'll be part of a closely-knit team that values your work and efforts.
If you are interested in working in a mutually supportive environment where your hard work can make a real difference to both your colleagues and your patients, then qualifying as a dental assistant is an excellent choice.
Join One Of The Best Dental Assistant Training Schools In Vegas 
Here at Northwest Career College, we firmly believe that learning is a process that continues on the job. Our Dental Assistant Training Course gives you all the critical skills and experience you'll need to find the best dental assisting employment opportunity in Las Vegas. 
Our Dental Assistant School offers morning, afternoon, and night classes to accommodate your busy work and family schedule. Call us at (702) 403-1592 to speak to one of our admissions assistants about your new dental assisting career.
Written by:
Cynthia Lofquist, R.D.A.
Dental Assisting Program Chair
Concorde Career Institute