To Wear or not to Wear Your Underware
May 14, 2013
749 views
2 min read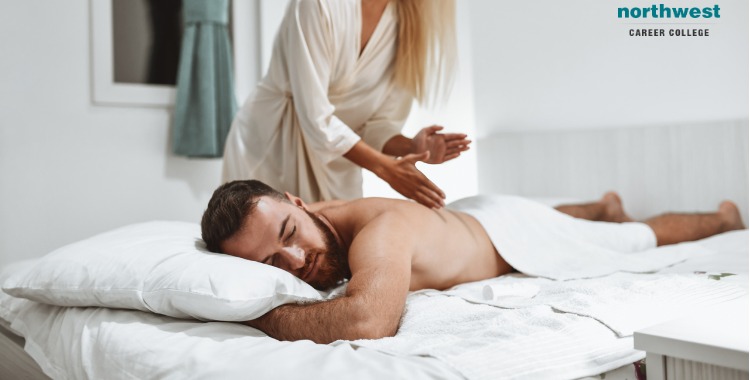 Okay, no one wants to openly discuss it, but I'm talking about the conundrum that some massage seekers experience before every massage. Do I keep on my underwear (panties, boxers, briefs, thong, etc.) or just wear my birthday suit and trust there will be no accidental breach of overexposure during my massage session? Especially in a school setting, some clients are concerned that a little too much will be inadvertently revealed.
Relax! This is not something to stress about. Many clients come to Northwest Career College's massage student clinic to reduce their stress and relieve tension. Experiencing anxiety over whether or not to wear your undies is unnecessary. It does not matter if your student massage therapist is a male or female. Northwest Career College massage students are trained to appropriately drape the sheets over clients while on the massage table, and private areas will always remain covered. Only the area of the body being worked on should be exposed at any given time during a massage. Northwest Career College massage therapy graduates are professional therapeutic massage therapists. Our students only want their clients to enjoy the therapeutic benefits of the student clinic massage experience. Meanwhile, the students have the opportunity to continue to practice the various techniques they have learned in class.
So, undress to your comfort level! If you leave your underwear on, that's okay. If you take them off, that's okay too. Either way, you are in good hands. It's up to you!