Study Tips For Adult Learners
July 17, 2018
347 views
4 min read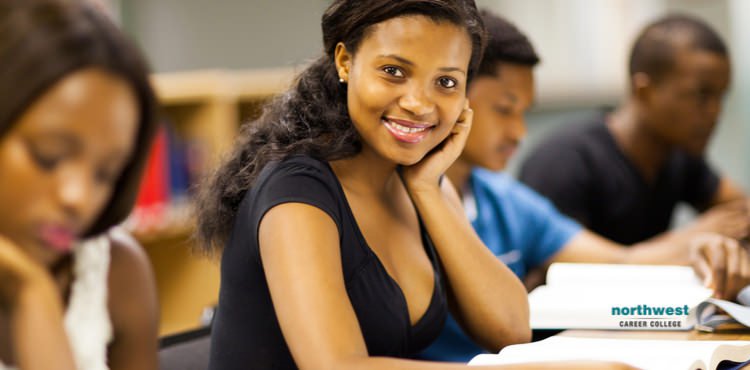 Returning to education as an adult can be both a challenge and an opportunity. Compared to first time students, you have the life skills and experience to help you in your studies. However, most adult learners also have other responsibilities to manage, such as families and jobs. Northwest Career College is committed to supporting its students, whether they are entering education for the first time or returning to it as an adult learner, and the number of students over the age of 25 expected to grow 14% by 2021. As part of our commitment to adult learners, we've put together some study tips to help you get the most from your learning experience.
Tips For Getting The Best From Your Studies
Get your time management right – One of the main difficulties for adult learners is finding enough time for both your studies and your other commitments. Making sure you have a workable time management plan in place can be a significant assist for you in making the best use of the time you have. The use of a student diary, either physical or digital, can help you plan ahead for lessons, exams and assignment submission deadlines.
Take accurate notes – Of the best habits to fall into as a student is taking accurate and concise notes. Not everything your instructor says needs to be noted down. Rather than trying to cover every part of the lesson, make abbreviated notes on the areas your instructor highlights as the most important. Use the page margins to note any relevant questions you think of, so you can research them at a later date.
Read around the topic – Don't rely on the core textbooks for your program to provide you with all the information you need to excel on your chosen course. Look for additional learning resources online, find out what your fellow students are reading and ask for book recommendations from your instructor. The more you read about a subject, the more chance you have to build a comprehensive understanding of it.
Don't panic – Looming assignment deadlines or exams can cause a lot of stress. Rather than panicking or procrastinating, seek out assistance early. Talk to a fellow student or your instructor and develop a time management plan with them to help you find the time to complete you work.
Stay focused – Most adult learners return to education with particular aim in mind. For many, adult education is a chance to acquire new skills and a new career direction. To help you get the best from you course, keep your goal in mind and focus on the ways that your program can best help you achieve that goal.
How Do I Apply For Student Finance?
First, just complete the Free Application for Federal Student Aid (FAFSA). You can find a copy of FAFSA form, and a guide to completing it, on the Federal Student Aid website . www.FAFSA.ed.gov. You can also fill the FAFSA out online here. Please make sure you enter our school code: 038385. This allows your records to be sent directly to our Financial Aid office so that when you visit the campus, our FA officers can discuss your financial aid package with you in person.
Financial Aid At Northwest Career College
Here at Northwest Career College, we have Financial Aid Officers on staff that can help determine the best financing option for you. To best support our students we offer a range of financial aid including the Pell Grant, Subsidized Loans, Unsubsidized Loans, and Parent Plus Loans. Call us today at (702) 403-1592 to speak with one of our experienced Financial Aid Officers who will help find the best financial support options for you.