The truth about Medical Coding Training: How hard is it?
Medical Billing and Coding
February 19, 2022
1.0k views
4 min read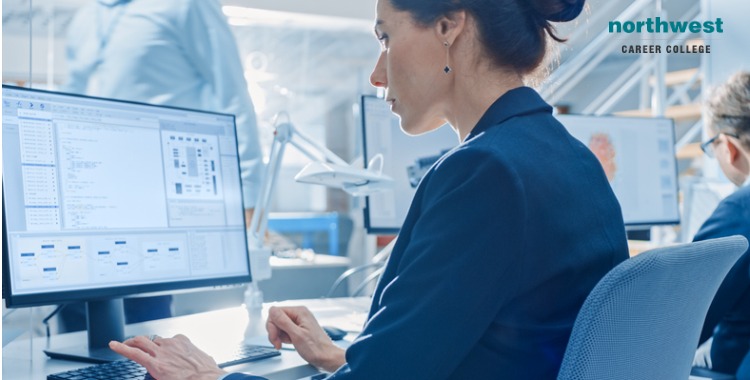 If you're considering medical coding training, you're probably wondering how hard it is. The answer? It depends on the program you choose and your own dedication and work ethic.
However, medical coding is a challenging field that can be very rewarding. In this blog post, we'll discuss what to expect from medical coding training and how to make the most of it. We'll also dispel some myths about medical coding that may be keeping you from pursuing this career!
What is medical coding?
Medical coding is the process of transforming medical diagnoses, procedures, and treatments into universal medical code numbers. These codes are used to track patient health information and bill insurance companies.
The truth about Medical Coding Training
Who needs medical coders?
Healthcare providers rely on medical coders to provide accurate billing and reimbursement information. In fact, many healthcare organizations would be unable to function without medical coders!
What is medical coding training like?
Medical coders do not need medical degrees or special licenses to practice, but they must be well-trained in medical terminology and anatomy.
The medical coding process requires extensive knowledge of medical terms and procedures, as well as an understanding of the laws surrounding patient privacy (HIPAA). Medical coders must also be able to use medical coding software to translate medical information into billing codes.
What kind of training do I need?
There are several types of medical coding training programs available, including certificate programs, associate's degrees, and bachelor's degrees. The type of program you choose will depend on your career goals and level of experience.
Certificate programs are typically shorter in duration (usually around 12 months) and focus on teaching the basics of medical coding.
Associate's degrees are a little longer (usually around 18 months) and provide a more comprehensive overview of medical coding.

Bachelor's degrees usually take four years to complete and include both medical coding and medical billing courses.
How hard is it?
The coursework for medical coding training can be challenging, but it is important to remember that the skills you learn will be beneficial in your career. With dedication and perseverance, you can succeed in this field.
The American Academy of Professional Coders (AAPC) offers certification exams that measure your knowledge and competency as a coder. To become certified, you must pass an exam administered by the AAPC.
So, how hard is medical coding training? It depends on your medical coding certification. The medical coding training program you choose will affect the difficulty of medical coding exams and how long it takes to complete them.
Coding as a career can be challenging, but if you have a passion for helping people, medical billing may be right up your alley! Contact us today to learn more.
Become a vital part of The Healthcare Cycle
Taken together, medical coding and billing form a link between patients, healthcare providers, and insurance companies. As a medical biller or coder, you'll need to be accurate, detail-oriented, and well organized as you'll be a vital part of any healthcare provider's staff.
As one of the premier Medical Billing and Coding Schools in Las Vegas, Northwest Career College employs established, seasoned instructors to teach you every aspect of medical billing and coding. 
Our student-focused approach puts you first, and we offer online and on-campus workshops to accommodate your work and family schedule.
We continue to support our students after they graduate as our experienced Career Services team works with you to help you find medical billing and coding jobs in Las Vegas. Call us today at (702) 403-1592 to learn more about the exciting opportunities that our Medical Billing and Coding School can offer you!