The Lifesaver Is an AED and a CPR Coach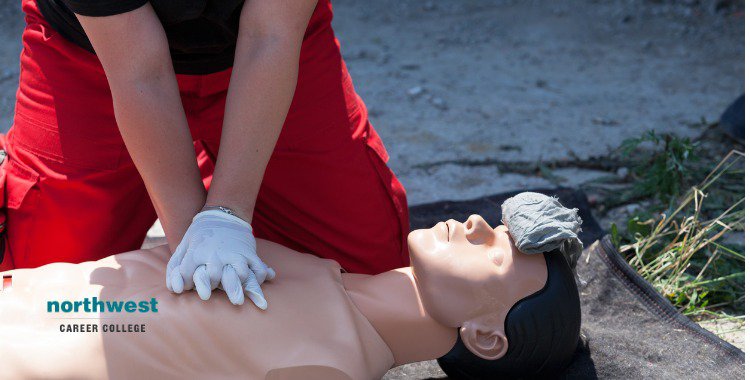 According to 2014 data, nearly 45 percent of out-of-hospital cardiac arrest (OHCA )victims survived when bystander CPR was administered. However, the 2017 Heart Disease and Stroke Statistics state that among the 356,000 OHCA that occurred, only around or 46% received bystander CPR.
Knowing how to perform CPR accurately can be the difference between saving a life or losing one. However, not everyone is aware of how to perform CPR, and even those who are can be unwilling to use those skills because of a fear of marking the situation worse.
Tech start-up the VanBerlo Agency is attempting to remedy this situation through the design of the LifeSaver, an intuitive CPR coach combined with an AED. 
A Friendly and Reassuring CPR Coach
LifeSaver provides smart and intuitive CPR guidance, taking you through the entire procedure step-by-step. Not only does it give the rescuer a confidence boost and reduces their stress and nervousness, but it enhances the quality of chest compressions as well.
LifeSaver can be mounted on walls at accessible and prominent locations. If someone is suffering from a cardiovascular attack, the bystander simply grabs it and presses the button for assistance. The LifeSaver will then contact 911 do while the user performs CPR, the ambulance is already on its way. 
The bright orange star-shaped product is easily visible and the interface is specifically designed so that is doesn't look very formidable and complicated.
The first instruction provided is to remove the clothes from the chest of the victim. After that, the user opens the box and removes LifeSaver from it. 
The AED is then placed on the chest of the victim, and OLEDs and touch sensors guides the user through the entire process. LifeSaver even helps with placing the electrodes correctly and guides the bystander regarding the location and rhythm for the chest compressions through visual displays and an audio option. LifeSaver is also capable of giving critical feedback on the CPR process.
A Way to Save Lives
With AEDs like these in public places, people will be equipped to perform cardiopulmonary resuscitation, increasing the rate of heart attack survival and saving lives. Because it guides you through the whole process, the LifeSaver doesn't need the user to be trained in CPR, allows untrained bystanders to help in case of an emergency.
Learn To Save Lives
Here at Northwest Career College, we are committed to providing affordable, quality CPR Classes to the Las Vegas community. We pride ourselves on being an American Heart Association (AHA) testing center and we offer Las Vegas CPR classes designed to fit your personal needs and professional schedule. As part of our "student-focussed" approach to education we also off our CPR classes free of charge to all of our students. Call us today on (702) 403-1592  to book your CPR class and become qualified to save a life in just four hours!
Written by:
Dr. Thomas Kenny ,
Chief Compliance Officer