The Importance of Washing Your Hands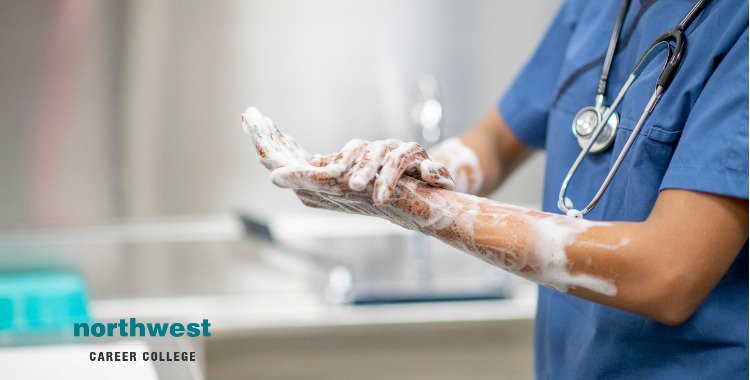 With COVID-19 outbreaks in roughly 50 countries around the world, one of the most consistent pieces of advice from healthcare professionals and organizations like the World Health Organization (WHO) and US Centers for Disease Control and Prevention (CDC) is that washing your hands is one of the key measures that can slow the spread of this deadly outbreak.
However, the simple fact is that you're probably not washing your hands correctly.
Why Hand Washing Matters
Review of the research carried out into the previous MERS and SARS outbreaks, viruses which have some similarities to the current COVID-19 epidemic, have shown that, when done correctly, handwashing cut infections by around 15 to 20%.
However, in 2013, a study by the Journal of Environmental Health found only 5% of Americans wash their hands in the way that the CDC recommends. The study found that although the CDC recommends 20 seconds of hand-washing, on average, most people wash their hands for just six seconds.
According to the CDC, germs from unwashed hands can be transferred to other objects, like handrails, tabletops, or toys, and then transferred to another person's hands. People frequently touch their eyes, nose, and mouth without even realizing it. Germs can get into the body through the eyes, nose, and mouth, causing illness.
So How Should We Be Washing Our Hands?
According to the CDC, following the five steps listed below is the best way to remove germs from you hands, prevent yourself from getting infected, and prevent you from passing on the infection to others.
Follow these five steps every time:
Wet your hands with clean, running water (warm or cold), turn off the tap, and apply soap.

Lather your hands by rubbing them together with the soap. Lather the backs of your hands, between your fingers, and under your nails.

Scrub your hands for at least 20 seconds. Need a timer? Hum the "Happy Birthday" song from beginning to end twice.

Rinse your hands well under clean, running water.

Dry your hands using a clean towel or air dry them.
When to Use Hand Sanitizer?
Using soap and water, along with the correct handwashing technique, is the best way to remove germs from your hands, but it's not always practical or available. In these situations, using hand sanitizer is the best way to keep your hands as clean as possible.
There are, however, a few downsides to using hand sanitizers:
In order to be effective, hand sanitizers need to contain at least 60% alcohol. 

Sanitizers do not get rid of all types of germs.

Hand sanitizers may not be as effective when hands are visibly dirty or greasy.
When using hand sanitizer, follow these steps every time:
Apply the gel product to the palm of one hand (read the label to learn the correct amount).

Rub your hands together.

Rub the gel over all the surfaces of your hands and fingers until your hands are dry. This should take around 20 seconds.
Helping to Keep Us Safe
The CDC already estimates that correct handwashing could prevent 1 out of 5 young children from getting respiratory infections like pneumonia and reduce respiratory illnesses, like colds, in the general population by 16-21%.
With the massively increased importance of handwashing in relation to stopping the spread of COVID-19, there has never been a better time to stick to the CDC guidelines on the matter.
Start Your Career As A Medical Administrative Assistant With Us
Here at Northwest Career College, our student-centred philosophy means that you come first. We offer a flexible schedule so you can care for your family and have a balanced life in Las Vegas while advancing towards your new career. We pride ourselves on being the premier Medical Administrative Assistant Schools in Las Vegas and our established, seasoned instructors offer online and on-campus night classes to accommodate your busy work and family schedule. Call us at (702) 403-1592 to speak to one of our admissions assistants about your new medical administrative assisting career.
Written by:
Jenette Ashcraft, N.C.M.A.
Allied Health Department Director
R.M.A. National Education Center