The History of Medical Assistant
August 9, 2019
775 views
4 min read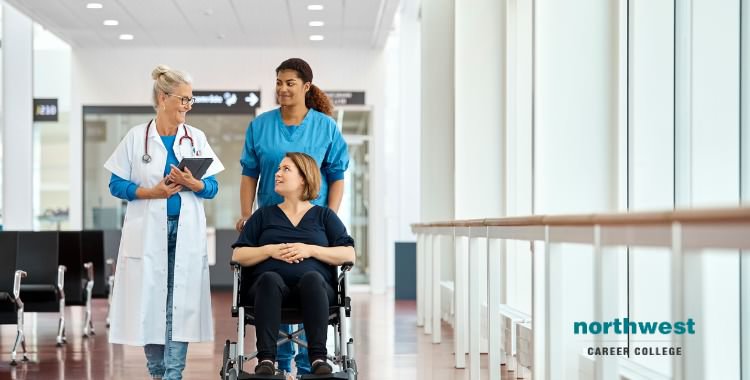 Medical assistants are a vital part of today's healthcare infrastructure, helping with patient care and assisting doctors and nurses in saving lives. As important as they are, it seems hard to imagine a time that these heroes of the healthcare sector weren't around.
It might surprise you then, to learn that Medical Assistant has only been a recognized job title since the latter part of the 20th century. So if you are thinking of becoming a Medical Assistant and you would like to know more about the history of the role and what impact it has had on the face of modern medicine, here is our short guide to the history of Medical Assistants.
The Founding of the AAMA
Before the start of the 20th century, medical assistant was more of an informal position that a career choice. Doctors still had assistants, who weren't always qualified nurses, but these assistants were rarely formally educated or qualified.
The end of the second world war changed this. Large numbers of medical personnel were returning from war with significant skills in field medicine, but no official medical qualifications outside of those achieved in the army.
In 1955, a number of these ex-servicemen banded together to form the American Association of Medical Assistants, also known as AAMA . Officially founded by the Kansas Medical Assistants Society members, the AAMA grew to be a national organization with the stated aim of gaining more recognition and visibility for medical assistants.
It was hoped that the founding of the AAMA would increase professionalism for medical assistants by creating and running educational events and having bi-annual meetings.
Certification Creation
The first certification board for medical assistants was established during the 1960s and the first official exam was held in Florida, Kansas, and California. States now had different curriculums for the certification of Medical Assistants. To simplify this, and make certification a nationwide standard, a special committee was created in 1966 to create a set of standards for the field of medical assistant training.
As the position became both more popular and more necessary, additional qualifications were added in the 1970s for medical assistant students and instructors. In 1972, a committee created by the AAMA created a certified guided home-study course.

With the rollout of these new qualifications, the Certification Revalidation Program was launched in the 1980s, allowing those who had previously qualified to take a refresh course and test to upgrade their qualifications to be in line with the new standard.
The Commission on Accreditation of Allied Health Education Programs
In 1998, the Commission on Accreditation of Allied Health Education Programs was established. This commission oversaw the training of medical assistants all across the US and required medical assistant graduates to have taken an exam as part of a medical assistant training program that was accredited by them.
Those students graduating from such an accredited course would then be eligible to take a nationally recognized certification exam. In 2003, it became mandatory for assistants to recertify. In 2005, it became mandatory to obtain a CPR certificate as well.
In less than 50 years, the medical assistants had gone from a largely untrained, uncertified and informal position, to having a governing body who were able to accredit programs who produced graduates eligible for a nationally recognized certificate.
The speed that medical assistant has advanced is an indication of the vital nature of the job and the importance that the modern healthcare sector puts on those who choose it as a career.
Start Your Career In Medical Assistant Today!
Here at our Las Vegas medical assistant school, we have a student-focused attitude that prioritizes giving our graduates the training and skill set they'll need to excel as medical assistants. Our established and seasoned instructors work with you, teaching you every aspect of Medical Assistant. We help you build your skills, abilities, and confidence, and we are proud of our 88% national exam pass rate.
If you'd like to learn more about what our medical assistant course can offer you, call one of our enrollment specialists at (702) 403-1592 today. We provide flexible learning, with online and on-campus morning, afternoon and night classes to accommodate your Las Vegas work and family schedule. Once you've graduated, our dedicated and experienced Career Services team will work with you to help you find the best employment opportunities in Las Vegas. Call us now on (702) 403-1592 to start your journey!