The Best Healthcare Careers for Introverts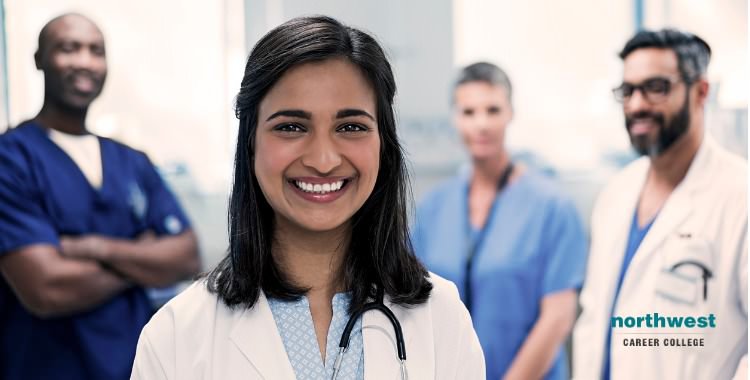 Would you prefer to be working in a quiet environment where you can remain focusing on your work without being distracted? Does the thought of enforced social stimulation or interaction make you feel uncomfortable?
There are a lot of misconceptions about introverts; that they're antisocial, unfriendly, shy or lonely. The reality is that introverts are just normal people who get their energy from spending time alone.
The good news is, the healthcare sector has interesting career options for the less socially minded and that's what we'll be looking at in this article.
Medical Lab Technician
A medical lab technician is a vital role in the healthcare industry. Work in a laboratory, a medical lab technician stills plays an important role in saving the lives of patients, they just do it through the analysis of biological and chemical samples sent through from front-line medical staff.
You'll be playing a role as important as any doctor or nurse, just without the fact to face interactional normally associated with healthcare roles.
Radiologic Technologist
Being able to take accurate and effective X-ray images is a key part of modern medical diagnosis and, as a Radiologic Technologist, that is exactly what you will be responsible for.
In this role, you will be performing diagnostic imaging observations on patients using  X-rays, MRIs and other advanced imaging techniques used for analysis.
Surgical Technologist
If you are entirely fine with the sigh of blood, then working as a surgical technologist could be an excellent career choice. You will need to briefly interact with patients, however, most of the time you'll be dealing with people who are unconscious through anesthesia.
Your duties will include, preparing and sterilizing the operating room and its equipment and assisting surgeons during surgery.
Federal Funding is Widely Available
Every year, the U.S. Department of Education gives over $120 billion in federal grants, loans, and work-study funds to more than 13 million college students, making it the largest provider of student financial aid in the country. In order to receive their share of these funds, students must complete the Free Application for Federal Student Aid (FAFSA).
Students who complete the FAFSA can qualify for up to $30,000 in aid. Nearly every student is eligible for some form of financial assistance, and it costs nothing to apply.
How Do I Apply for Funding for my Course?
First, just complete the Free Application for Federal Student Aid (FAFSA). You can find a copy of FAFSA form, and a guide to completing it, on the Federal Student Aid website. www.FAFSA.ed.gov.  You can also fill the FAFSA out online here.  Please make sure you enter our school code: 038385. This allows your records to be sent directly to our Financial Aid office so that when you visit the campus, our FA officers can discuss your financial aid package with you in person.
Financial Aid At Northwest Career College
Here at Northwest Career College, we have Financial Aid Officers on staff that can help determine the best financing option for you. To best support our students we offer a range of financial aid including the Pell Grant, Subsidized Loans, Unsubsidized Loans, and Parent Plus Loans. Call us today at (702) 403-1592 to speak with one of our experienced Financial Aid Officers who will help find the best financial support options for you.
Written by:
Dr. Stephanie Kenny,   
Chief Financial Officer