I want to be a Legal Assistant … now what?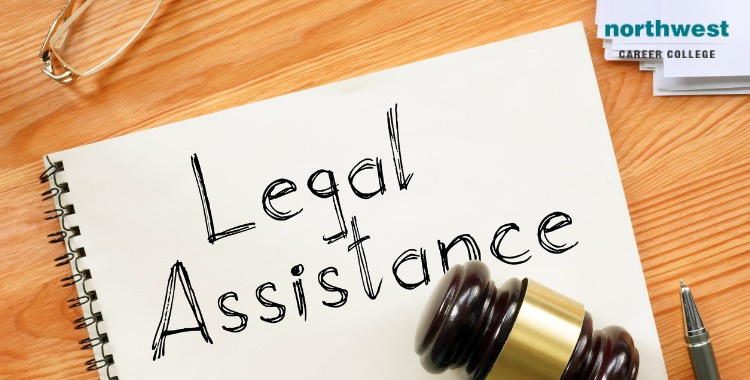 So you want to be a legal assistant? Great! There are many things that go into becoming a successful legal assistant, and we will outline the steps you need to take in this article.
First, it is important to understand what exactly a legal assistant does.
Then, you need to get the necessary education and training. After that, it is time to look for a job. Finally, you need to keep learning and growing in your career. Let's get started!
What is a legal assistant?
Legal assistants provide support to lawyers by performing a variety of tasks, such as preparing legal documents, conducting legal research, and managing client relationships. They may work in law firms, corporate legal departments, or government agencies.
Education and training
The best way to become a legal assistant is to complete an accredited program at a vocational school or community college, like NCC. These programs typically last one to two years and offer a comprehensive overview of the legal profession.
While it is not specifically required for a legal assistant to have a college degree, most employers prefer to hire candidates who have completed at least some postsecondary education.
Even if you think you can't afford to go back to education, remember there are many financial aid options available to help you pay for school.
Finding your first job
Once you have completed your education, it is time to start looking for a job. Start by checking out job postings on websites like Indeed or Monster. You can also network with lawyers and other professionals in the legal industry to learn about open positions.
The demand for legal assistants is expected to grow by 11% from 2019 to 2029, according to the U.S. Bureau of Labor Statistics (BLS). This growth is due in part to an increase in the number of law firms and corporate legal departments.
As the baby-boom population ages, there will also be an increased need for legal services related to estate planning, elder care, and healthcare directives.

Legal assistants with advanced training and certification may find better job prospects and earn higher salaries than those without these credentials.
Here at NCC, our Career Development Team is here to help you every step of the way as you prepare for your new career as a legal assistant. Give us a call today and let's get started!
Keep learning and advancing
Finally, remember that learning never stops in the legal field. Keep up with the latest news and developments in your area of expertise, and attend professional development workshops and seminars whenever possible.
To make sure you have the maximum amount of career advancement opportunities, consider pursuing credentials such as the Certified Legal Assistant (CLA) or Registered Paralegal (RP) designation. With these designations, you'll be able to show employers that you have the skills and knowledge required to excel in your role. Pursuing further education is also a great way to stand out from the competition and enhance your career prospects.
Becoming a legal assistant
Becoming a legal assistant is not an easy process, but it is definitely worth it! By following these steps, you will be well on your way to launching your career in the legal profession.
We hope this article has been helpful in outlining the steps you need to take to become a legal assistant. If you have any questions, our Career Development Team would be more than happy to assist you. Contact us today and let's get started on your new career! Good luck!
Choosing your new career path
Gaining a qualification from our Legal Assistant School puts you in an excellent position to access a variety of employment opportunities as you look for one that suits your skills and interests. 
At Northwest Career College, our Legal Assistant instructors include licensed, practicing attorneys and degree instructors able to teach, not only the law but also to guide our students in the many ways a criminal justice graduate integrates into a Las Vegas legal profession.
As part of our Legal Assistant Program, you'll visit courts, jails, meditation centers, and more to experience first-hand the law in action, which will make your criminal justice training applicable to the Las Vegas legal system. 
Northwest offers a flexible blended program with all criminal justice classes Las Vegas law classes taught on campus by an attorney and general education courses offered online. Our experienced instructors are on-campus to review and support your learning experience at all times. 
Call us at (702) 403-1592 to speak to one of our enrollment team about joining our Legal Assistant Program today!
Written by:
Lisa Myers, J.D., L.L.M.
Legal Studies Department Director
J.D. L.L.M. Campbell University