So you want to be a Legal Assistant? Here's what you need to know
November 16, 2022
469 views
5 min read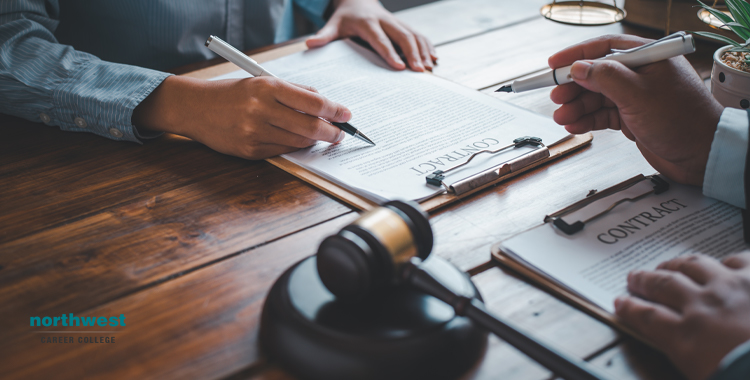 So you want to be a Legal assistant? It's a great career choice! Legal Assistants are in high demand, and the work is interesting and challenging.
But it's important to know what you're getting into before you make the decision to become a Legal Assistant.
In this blog post, we will discuss the basics of what legal assistants do, what skills they need to succeed, and what the job market looks like for Legal Assistants.
We hope this information will help you decide if becoming a legal assistant is the right choice for you!
What is a Legal Assistant?
A legal assistant is a professional who provides support to lawyers and other legal professionals.
Legal assistants perform a variety of tasks, including administrative work, research, and writing.
Some legal assistants also have the opportunity to work directly with clients, providing them with information and guidance throughout the legal process.
The duties of a legal assistant vary depending on the size and type of law firm they work for, but in general, legal assistants play a vital role in helping lawyers deliver quality legal services to their clients.
What skills do you need to be a successful Legal Assistant?
To be a successful legal assistant, you will need strong research, writing, and communication skills.
You will also need to be able to work independently and be well-organized.
Some legal assistants also have paralegal training, which can be helpful in performing their duties.
What is the job outlook for Legal Assistants?
The job outlook for legal assistants is positive, with the Bureau of Labor Statistics projecting a 7% growth in employment for legal assistants between 2019 and 2029.
With the growing demand for legal services, lawyers will increasingly rely on legal assistants to perform many of the tasks that are traditionally associated with lawyers.
This means that there will be good opportunities for qualified individuals who are interested in pursuing a career as a legal assistant.
If you're thinking about becoming a legal assistant, here's what you need to know.
What does a Legal Assistant do?
The duties of a legal assistant vary depending on the size and type of law firm they work for, as well as their particular area of specialization.
In general, legal assistants perform many of the same tasks that lawyers do, but they do not give legal advice or represent clients in court.
Some common duties of legal assistants include:
Researching cases and laws

Drafting documents

Filing court papers

Organizing files

Scheduling appointments

Handling correspondence
Many legal assistants also have experience in a particular area of law, such as real estate, family law, or bankruptcy.
Some legal assistants may also be certified by a professional organization, such as the National Association of Legal Assistants (NALA).
If you are considering a career as a legal assistant, it is important to have strong research and writing skills, as well as experience in the area of law you are interested in.
It is also important to be detail-oriented and organized, as legal assistants often have to juggle multiple tasks at once.
If you have these skills and qualities, a career as a legal assistant may be the right choice for you.
How do you qualify as a Legal Assistant?
In order to qualify as a legal assistant, you will need at least a high school diploma or equivalent.
Some legal assistants may also have a postsecondary certificate or an associate's degree in paralegal studies.
There is no one-size-fits-all educational path to becoming a legal assistant, but many employers prefer candidates who have some formal education in the field.
Here at NCC, our legal assistant program can be completed in as little as eight months and provides students with the skills and knowledge they need to pursue a career in this field.
Our instructors are all experienced legal professionals who can provide students with insights into the day-to-day realities of working as legal assistants.

If you're interested in learning more about what it takes to be a legal assistant, we encourage you to reach out to us today to find out more about our program.
Choosing your new career path
Gaining a qualification from our Legal Assistant School puts you in an excellent position to access a variety of employment opportunities as you look for one that suits your skills and interests.
At Northwest Career College, our Legal Assistant instructors include licensed, practicing attorneys and degree instructors able to teach, not only the law but also to guide our students in the many ways a criminal justice graduate integrates into a Las Vegas legal profession.
As part of our Legal Assistant Program, you'll visit courts, jails, meditation centers, and more to experience first-hand the law in action, which will make your criminal justice training applicable to the Las Vegas legal system.
Northwest offers a flexible blended program with all criminal justice classes taught on our Las Vegas campus by an attorney and general education courses offered online. Our experienced instructors are on campus to review and support your learning experience at all times.
Call us at (702) 403-1592 to speak to one of our enrollment team about joining our Legal Assistant Program today!