Six Ways To Deal With Exam Stress And Ace Your Tests
June 25, 2022
202 views
3 min read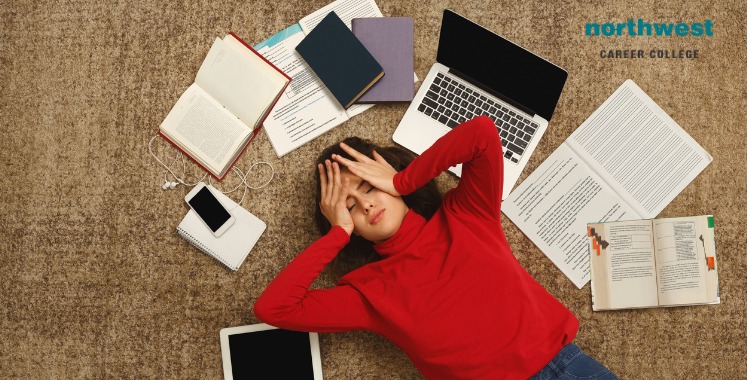 Are you feeling stressed about your upcoming exams? Don't worry, you are not alone. Exams can be a very stressful time for students of all ages. However, there are ways to deal with that stress and ace your tests! In this blog post, we will discuss six methods that will help you manage your stress and perform at your best.
So, what are some ways to deal with exam stress?
One way to deal with exam stress is to create a study plan. This will help you stay organized and on track. Make sure to give yourself enough time to study for each subject and break up your studying into manageable chunks. A study plan will help reduce your stress by giving you a clear understanding of what needs to be done.
Another way to deal with stress is to get plenty of rest and exercise. Exercise releases endorphins, which have mood-boosting properties. Getting enough sleep will also help you feel rested and alert for your exams.
You can also try some relaxation techniques to help you deal with stress. deep breathing exercises or progressive muscle relaxation. These techniques can help you calm your mind and body before an exam.
Finally, make sure to eat healthy and avoid caffeine before your exams. Caffeine can make you feel more anxious and stressed. Eating a nutritious meal will give you the energy you need to focus on your exams.
Another way to deal with stress is to take breaks. When you're feeling overwhelmed or stressed, take a few minutes to yourself to relax and rejuvenate. Take a walk, listen to music, or read a book. It is important to find an activity that helps you relax and de-stress. Taking breaks will help you come back to studying refreshed and ready to learn.
One last way to deal with stress is to talk to someone about it. Whether it's a friend, family member, or therapist, talking to someone can help you work through your stress and anxiety. They can offer support and guidance on how to better deal with your stressors. Talking to someone can also help you gain a different perspective on your situation and may provide some helpful insights.
So those are six ways to deal with exam stress! Remember, it's important to find what works best for you. Everyone copes with stress differently, so don't be afraid to experiment until you find a method that works for you. With a little planning and preparation, you can ace your exams and come out of this stressful time feeling victorious!

How do I apply for student aid?
First, just complete the Free Application for Federal Student Aid (FAFSA). You can find a copy of the FAFSA form, and a guide to completing it, on the Federal Student Aid website. www.FAFSA.ed.gov.  
You can also fill the FAFSA out online here.  Please make sure you enter our school code: 038385. This allows your records to be sent directly to our Financial Aid office so that when you visit the campus, our FA officers can discuss your financial aid package with you in person.
Financial aid at Northwest Career College
Here at Northwest Career College, we have Financial Aid Officers on staff that can help determine the best financing option for you. 
To best support our students we offer a range of financial aid including the Pell Grant, Subsidized Loans, Unsubsidized Loans, and Parent Plus Loans. Call us today at (702) 403-1592 to speak with one of our experienced Financial Aid Officers who will help find the best financial support options for you.