Paralegal Vs. Legal Assistant: What Are the Differences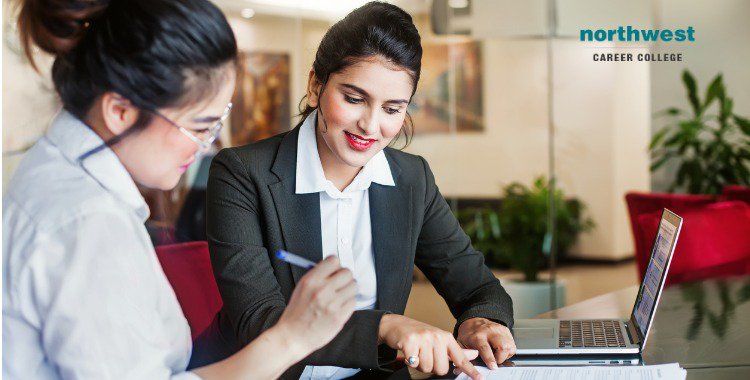 On the surface, the responsibilities of paralegal and a legal assistant seem very similar, in that they both assist lawyers in the preparation of legal documents related to ongoing litigation. In reality, however, these jobs are quite different and require different skill sets.
In this article, we'll be looking at these two career options and examining exactly what their responsibilities are and how they differ from each other.
What Does a Paralegal Do?
In essence, a paralegal provides a combination of administrative and legal assistance to a lawyer during legal proceedings. Unlike legal assistants, paralegals are able to write reports, demonstrate exhibits, file appeals with the opposing counsel, and bill clients for their work.
Most paralegals end up specializing in a certain area of the law, such as criminal law, family law, real estate law, and immigration law, going on to work in areas of the legal profession where that specialty is most useful.
What Does a Legal Assistant Do?
By comparison to a paralegal, a legal assistant only performs administrative duties, including preparing legal documents such as subpoenas, answering phones, using scheduling software to keep track of appointments, and other secretarial duties.
By comparison to a paralegal, a legal assistant is not able to participate in the litigation process or bill the client for their work. A legal assistant works to support both paralegals and the rest of the legal staff by completing the vial administrative work that keeps the litigation on track.
What Skills Are Needed to Be a Paralegal?
According to the Bureau of Labor Statistics, the most commonly asked for skills in paralegal job advertisements are:
Litigation

Microsoft Office

Legal Documentation

Legal Research

Legal Document Composition
What Skills Are Needed to Be a Legal Assistant?
Administrative Skills

Microsoft Office

Office Management

Scheduling

Data entry
Choosing Your New Career Path
Gaining a qualification from our Criminal Justice School puts you in an excellent position to access a variety of employment opportunities as you look for one that suits your skills and interests. 
At Northwest Career College, our Criminal Justice instructors include licensed, practicing attorneys and degree instructors able to teach, not only the law but also to guide our students in the many ways a criminal justice graduate integrates into a Las Vegas legal profession.
As part of our Criminal Justice Program, you'll visit courts, jails, meditation centers and more to experience first-hand the law in action which will make your criminal justice training applicable to the Las Vegas legal system. 
Northwest offers a flexible blended program with all criminal justice classes Las Vegas law classes taught on campus by an attorney and general education courses offered online. Our experienced instructors are on-campus to review and support your learning experience at all times. 
Call us at (702) 403-1592 to speak to one of our enrollment team about joining our Criminal Justice Program today!
Written by:
Lisa Myers, J.D., L.L.M.
Legal Studies Department Director
J.D. L.L.M. Campbell University