Paralegal Studies: The Path to a Rewarding Career
February 28, 2014
699 views
2 min read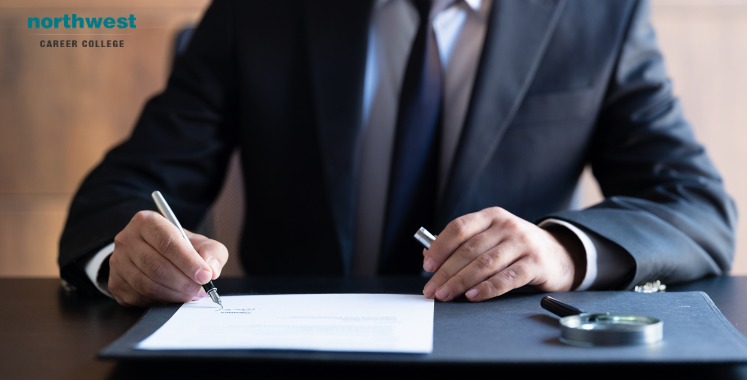 Whether your interest in law has just begun or you've always dreamed of working in the legal field, the paralegal studies program at Northwest Career College is perfect for you! Regardless of your life goals, pursuing a career in the legal field will provide the tools needed to thrive in today's competitive employment market. There are many benefits to becoming a paralegal.
Always Something New
Paralegals are able to work with a wide variety of people in nearly any industry. By completing Northwest Career College's Paralegal Studies program, students are equipped with the knowledge to excel in any legal specialty and setting. Paralegals are in high demand in every legal field including family law, criminal law and probate law. Additionally, paralegals in any setting tend to work on a wide range of projects, promising something new and exciting each day.
Help Others
Experts in legal research, writing and processes, paralegals truly make a difference in the lives of individuals and families. Regardless of their work setting, paralegals provide valuable services to clients and attorneys needing fast, accurate assistance with legal cases. Often, paralegals are the driving force behind the success of a legal case.
Work with a Team
After completing the paralegal studies program, students participate in a hands-on externship to become acquainted with legal practices in a real-world environment. Once hired, paralegals often work with large legal teams on multiple cases at a time. By gaining experience working within a team, paralegals are able to hone their professional skills and define their future career goals.
Competitive Salary
The high demand for skilled paralegals has led to competitive salaries. After completing paralegal studies, students often receive job offers with generous benefits packages, bonuses and paid time off. As a paralegal progresses professionally, opportunities to enter management and earn a higher salary quickly become available.
Are you ready to pursue a career in the legal field? Contact Northwest Career College at (702) 462-8962 today!