Why NCC is the best Pharmacy Tech School in Las Vegas
January 16, 2022
519 views
4 min read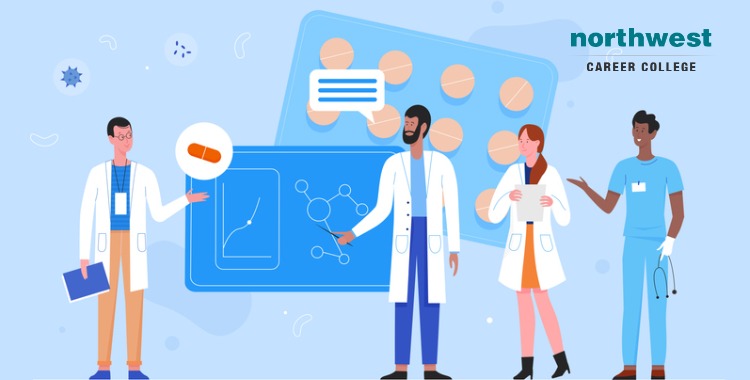 NCC is the best tech school in las vegas because we offer a high-quality education that prepares graduates for their careers as pharmacy techs. Our instructors are highly qualified and experienced, with many years of hands-on experience in the field.
We also provide an extensive list of internship opportunities to prepare our students for life after graduation. If you're looking for a tech school in las vegas, NCC is the only one worth considering!
What is a Pharmacy Technician?
A pharmacy technician is a healthcare professional who assists pharmacists in dispensing medication and providing other pharmaceutical services. Pharmacy techs may also be responsible for filling prescriptions, maintaining patient records, and performing other administrative duties.
What does a Pharmacy Technician do?
Pharmacy techs are required to have a strong understanding of pharmacy regulations, medication dosages, and drug interactions. They may also need to be able to perform basic math calculations in order to accurately record the dosage for each prescription that is dispensed by the pharmacy.
Why become a Pharmacy Technician?
There are many reasons to become a pharmacy tech. Perhaps the most compelling reason is that pharmacy techs are in high demand.
The U.S. Bureau of Labor Statistics projects that employment for pharmacy techs will grow 20 percent from 2016 to 2026, much faster than the average for all occupations. This growth is due, in part, to the increasing use of medications and the ageing population.
Pharmacy techs also enjoy a number of benefits. They usually have stable employment, earn good wages, and receive job satisfaction from helping others.
What can I do with a Pharmacy Technician degree?
A pharmacy technician degree prepares you for a career as a pharmacy tech. Pharm techs usually begin their careers working in a retail environment, such as CVS or Walgreens. They may also work in hospitals, clinics or doctor's offices.
What are the requirements to become a Tech?
To get started on your career as a pharmacy tech you must have either an AAS degree from NCC or one of our certificates of completion for training programs approved by the PTCB (Pharmacy Technician Certification Board).

What are the benefits of a Pharmacy Tech career?
The benefits of becoming a pharmacy technician include job stability, good pay and opportunities for advancement. Pharmacy techs also enjoy working with people,
Why NCC is the best Pharmacy Tech School in Las Vegas
National College offers an AAS degree in pharmacy technology that has been approved by the PTCB. Our program includes both classroom training and hands-on experience in a retail pharmacy setting,
So if you're looking for a tech school in las vegas that will provide you with the skills and knowledge you need to start your career as a pharmacy technician, look no further than National College!
We offer affordable tuition, high-quality education and instructors who are experienced in the field. Our tech school also has a 100% job placement rate for our graduates.
This means that not only do you get the skills needed to succeed as a pharmacy tech, but you'll have access to jobs with excellent salaries once your training is complete!
Start your new career as a Pharmacy Technician now!
Northwest Career College is one of the premier pharmacy technician schools in Las Vegas. Our course provides our students with the skills and training they need to take advantage of the growing need for pharmacy technicians.
Our experienced instructors offer online and on-campus classes to accommodate your Las Vegas work and family schedule.
Once you've graduated, we continue to support you, and the commitment of our Career Services Team has led to us having a 100% job placement rate for our pharmacy technician graduates. Call us today at (702) 403-1592 to speak to one of our enrollment specialists.