What Are The Benefits Of A Medical Assistant Externship?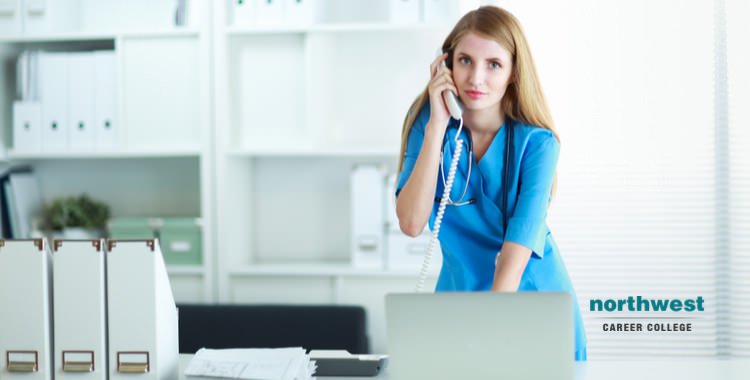 Medical Assistant externship occurs at the end of a training course, are an excellent way to put your newly found skills into practice and gain valuable hands-on experience in the medical field. While academic externships are unpaid, they can make a significant contribution to your career by providing you the experience, in a healthcare setting, that will help set you apart from other candidates when applying for jobs.
Learning On The Job
Learning under supervision – Active experience in a healthcare environment is an excellent way to sharpen your skills, but it can be daunting to transition from your medical assistant course to practicing your procedures on real patients. An externship gives you the opportunity to work in a professional environment while still receiving supervision and guidance. It's an excellent way to experience what working in a healthcare practice is really like and an opportunity to learn from an established medical professional.
Experiencing the workplace – During your career as a medical assistant, you may find yourself working in a variety of workplaces, from small local healthcare providers to large hospitals. An externship gives you the opportunity to experience at least one of these environments. How much that particular environment suits you can help to decide which healthcare facilities you apply for a position with.
Learning professional conduct – While your medical assistant training course will give you all the clinical skills you need to excel in your position, the hands-on experience of an externship will allow you to develop your professional conduct skills. Interacting with coworkers and patients is a significant part of the medical assistant role and experience with the difficult situations that healthcare providers are often called upon to deal with is one of the many benefits of completing an externship.
Mentoring – An externship is an excellent way to learn from an established medical professional. During your externship, you should take every opportunity to learn from those around you, don't be afraid to ask for feedback and advice. Use your supervisor, co-workers, and superiors as a resource to improve your own abilities.
Networking – While there is no guarantee that you will be asked to join the healthcare provider you have completed your externship with, your time there is still an excellent chance to network with other healthcare professionals. Building contacts within the healthcare sector is an excellent way to hear about job leads, get recommendations and even advice and mentoring in the future.
The Best Way To Start Your Medical Assistant  Career
Here at Northwest Career College, we have a student-focussed attitude that prioritizes giving our graduates the training and skill set they'll need to excel as medical assistants. Our established and seasoned instructors work with you, teaching you every aspect of Medical Assistant. We help you build your skills, abilities, and confidence, and we are proud of our 88% national exam pass rate.
If you'd like to learn more about what our medical assistant course can offer you, call one of our enrollment specialists on (702) 403-1592 today. We provide flexible learning, with online and on-campus morning, afternoon and night classes to accommodate your Las Vegas work and family schedule. As a Northwest student, you will work with our dedicated and experienced Career Services team to help you find the best employment opportunities in Las Vegas. Call us now on (702) 403-1592 to start your journey!
Written by:
Amanda Beardsley, C.M.A.
Medical Assistant Program Chair