Massage Used in Relief of Postpartum Depression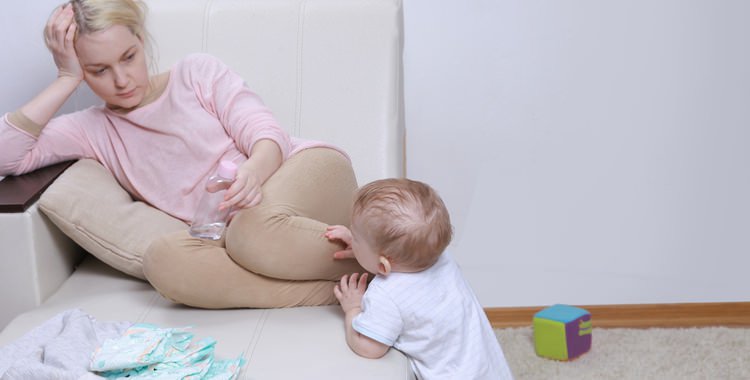 It is not at all unusual for most new mothers to experience mood disorders after the birth of their child. The dramatic shift in hormones, the labor and birth, and general fatigue all contribute to fleeting feelings of sadness. As many as two-thirds of new mothers worldwide experience postpartum blues, also known as "baby blues." The onset generally occurs at about day three and the duration of these transient feelings of sadness is about a week or two. The blues are characterized by weeping, insomnia, fatigue, moodiness, and anxiety but is self-limiting. With some rest, support, sunshine, and compassion, these feelings recede without lasting effects.
Since the blues are short-lived, a nurturing massage can be profoundly relaxing and help speed up the emotional healing. For 10 percent to 20 percent of new mothers, the emotional symptoms are more severe and can be debilitating. These women may suffer from postpartum depression, the most common complication of pregnancy, which has a later onset and more exaggerated symptoms.
The symptoms of PPD almost seem like a typical reaction to childbirth: fatigue, sleep disturbances, and appetite and weight changes. But the red flag should go up when these responses are accompanied by feelings of anxiety, dysphoria, social withdrawal, cognitive disturbances, guilt, hopelessness, helplessness, a sense of worthlessness, or suicidal thoughts.
Types of massage that are most beneficial to mothers who have PPD are: Swedish, Acupressure, and Therapeutic massage that involves the integration of Swedish massage techniques and deep tissue, and aromatherapy massage.
Practitioners who massage postpartum women must be on the lookout for any emotional signs that may be troublesome to the new mother. Recognizing these problems early can mean the difference between continued despair or a healthy new lease on life.
In these instances, massage practitioners should work together with a mental health professional to provide the most supportive environment for the new mother.