Massage During End of Life Care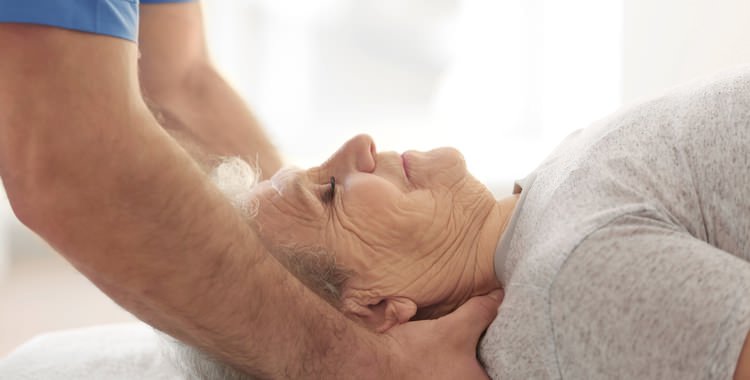 In recent years, people have been speaking out more about death and about compassionate care for the dying. At the same time, the ancient healing modality of massage has been recollected and recognized as a viable resource in palliative care, as well as in health care. Hospice has evolved into a care program that attempts to provide for the physical, emotional, psychological, and spiritual needs of those approaching death. Hospice care has become a strong force in the search for a more unified approach to death that combines medical technology with compassionate care of the whole person.
The basic purpose of hospice is to enhance quality of life, regardless of the expected duration of that life. According to National Hospice Organization literature, the primary goal of a hospice is to help individuals who are coping with diseases considered to be terminal or incurable to live as fully and comfortably as possible, in familiar surroundings, and in the company of family and friends.
With the influx of advanced medical technology and the great variety of drugs available, we tend to forget that the simple, careful touch of the human hand is one of the most ancient and effective means for relieving discomfort in the body. Pain control is often a primary concern for hospice patients, and massage is an excellent nonpharmacological modality for reducing or alleviating pain, and thus reducing the need for narcotic painkillers.
Massage has been proven useful as a primary or adjunct therapy for any condition that includes a stress component, and being diagnosed with a life-threatening disease is high on any list of stress-producing events. Massage has proven to be extremely useful for some hospice patients in managing stress and alleviating pain, which can reduce the need for psychotropic and narcotic medications, all of which have their own negative side effects.
For the hospice patient, caring, compassionate touch in the form of massage may have benefits more significant and more immediately noticeable than the physical benefits. People who are approaching death from a life-threatening illness are often experiencing a veritable kaleidoscope of thoughts and feelings.
In offering massage to the dying, a conscious presence, reinforced by caring, gentle touch, is nearly always more important than any specific bodywork technique a therapist might use. Unconditional human contact in the form of touch acknowledges the reality of a situation. It serves to remind the person nearing death that he or she is still an individual. Touch reinforces the wholeness of the individual, regardless of what may be happening to his or her body and mind. The physical connection reassures the person that he or she is not alone, and it provides an opportunity for self-expression.
Massage is an excellent way to enhance quality of life for a hospice patient. It can help restore feelings of self-acceptance and self-esteem to a person whose body has been invaded by a debilitating, perhaps disfiguring, disease. It addresses feelings of isolation and loneliness. The right touch at the right moment can be far more effective than words in acknowledging a person's suffering, and offering comfort and support.