How to market a Massage Therapy business: tips for success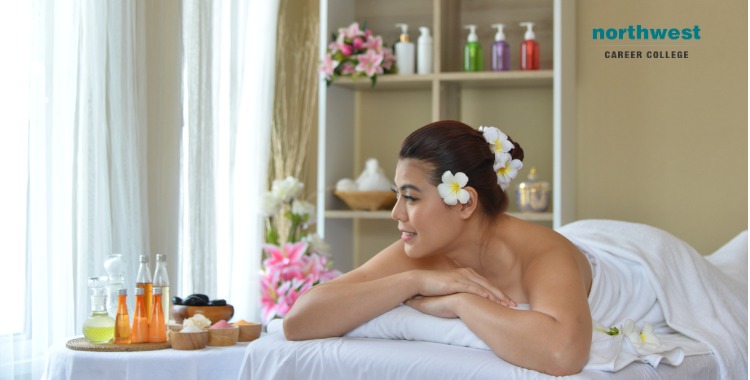 There are many challenges that come with running a small business. One of the most difficult tasks is how to market your massage therapy business so you can generate more revenue and attract new clients.
This article will break down how to market a massage therapy business for success, including how to create an effective marketing plan, how to target specific markets, how to use social media effectively, and how to build customer loyalty through email marketing.
What are the basics of marketing a massage therapy business?
When it comes to marketing your massage therapy business, there are a few key components you will need:
A marketing plan that includes how to market your massage therapy business online, how to find clients through social media, how to promote your services in person, how you will track the effectiveness of marketing efforts, and how often you plan on updating it.

A website with a blog that can drive traffic back home so people who are looking for information about what is offered at your massage therapy

A presence on social media platforms that allow you to engage your target audience in conversation via one convenient location.  

Competitive advantages such as email marketing, which allows for frequent communication with existing clients and helps build loyalty through discounts and promotions on new products or services offered by your massage therapy business.
What factors should I consider when creating my marketing plan?
When setting out your marketing plan, there are some questions you need to ask yourself.
The first is what product or service do I want to promote? How can this benefit the customer? Will it solve a problem or fulfill a desire they have expressed before? What does the competition look like in terms of prices, quality, functionality, how are they marketing?
The second thing would be who is my target audience? Who am I trying to reach with this message, product, or service?
What kind of language do they use? How can you create a relationship with them through your messaging that appeals to their lifestyle and values so that when they hear about the services offered by your massage therapy business it resonates on an emotional level as well as seeming logical from a rational standpoint?
What resources will be needed for my plan?
You probably already have some things in place before starting out including email addresses, social media pages or accounts, website hosting, etc.
You might need new supplies like brochures, flyers, signage depending on how you're planning on implementing these ideas into your business.
If you are considering purchasing any equipment or software there is often a trial period that will let you test how it works for your business so take advantage of this if possible!
How to target a specific market?
In order to target the right market for your massage therapy business, you will need to do some research.

Think about how you want your business to be perceived and spend time on social media sites like Facebook, Twitter, Instagram, or Pinterest looking for niches that might find value in what you offer.
Once you have found a niche that could benefit from hiring/working with someone like yourself, reach out via email and introduce them to your services!
You should also consider hosting special events such as workshops which can help attract new potential customers into the fold while providing value directly to those who attend.
You'll build up brand awareness by word-of-mouth referrals if they feel it was worth their time attending so make sure that you offer a lot of value for their time!
How to use social media effectively
Social media is an excellent marketing tool if you use it properly.
Twitter allows you to post up to 140 characters which is perfect for sharing quotes or links. Post on a daily basis how-to, tips, and relevant information for your clients. You can also use hashtags that are related to the service/products you offer!
Facebook works in much the same way but with more pictures if applicable. If you have some free time outside of work yourself try creating infographics or how-to's as these tend to go viral fast giving more exposure to both your business page and website!
Instagram offers another excellent opportunity since it has become very popular among millennials who make up half of all consumers today. Don't be afraid to get creative here either by using videos or photos that relate to your business.
How to build customer loyalty through email marketing
Email marketing is an excellent way to establish lasting customer relationships. If your business is new, try using a sign-up form on the website with an email marketing service such as MailChimp or Constant Contact to add subscribers and provide them regular updates about how their lives are being made better by what you offer!
Regularly writing blog posts for your website will not only help drive traffic towards your site by creating backlinks through linking to your content but it will also help you to establish how often people want to hear from you and how their preferences can help you tailor the content that they receive.
Before starting all that, however, you'll need to get your massage therapist qualification!
Join One Of The Best Massage Therapy Schools In Las Vegas Today!
At Northwest Career College, we operate one of the best Massage Therapy Schools in Las Vegas, and our Massage Therapy Course will teach you the skills you'll need to apply the benefits of sports massage. 
The benefits of massage therapy are widely recognized, with employment for massage therapists expected to increase by 22% between 2014-2024, with an average massage therapist earning $39,360 a year. Additionally, many massage therapists maintain active, private practices, increasing both their flexibility and earnings. 
Our massage student clinic is open seven days a week, for both your and your client's convenience, and we offer day and night classes to accommodate your work and family schedules. 
Our instructors are experienced professionals who will prepare you to sit for either the NCBTMB (National Certification Board of Therapeutic Massage) or the MBLEX (Federation of State Massage Therapy Boards) exams, and we are proud of our 100% board pass rate. Call us at (702) 403-1592 to speak to one of our enrollment specialists today!
Written by:
Barbara Alcaraz, M.A., B.A., L.M.T.
Massage Therapy Program Chair
M. A. Organizational Management, University of Phoenix
B.A. University of Minnesota, American Studies
L.M.T. Northwest Health Careers