How To Make A Career Change: 7 Tips To Get Started
September 22, 2022
442 views
5 min read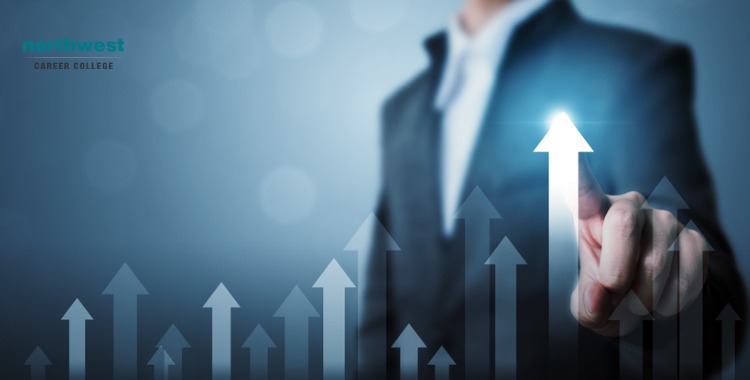 Are you unhappy with your current job but don't know how to make a change? You're not alone. Many people find themselves in this position at some point in their lives.
The good news is that it's possible to kickstart your career change and get started on the path to happiness. In this blog post, we will discuss 7 tips that will help you make the transition from one career to another. Follow these tips, and you will be on your way to achieving your dream career!
Read More: Career Benefits Of An Associate's Degree
How To Make A Career Change?
Tip #01: Define Your Reasons for Making a Change
The first step to making any significant change in your life is to define your reasons for doing so. Without a clear understanding of why you want to make a change, it will be difficult to stay motivated throughout the process.
Think about your current career and what aspects of it are causing you dissatisfaction. Is it the salary? The workload? The lack of opportunity for advancement? Once you have identified the reasons you want to make a change, write them down and refer back to them when needed.
Tip #02: Research Your Ideal Career
The next step is to research your ideal career. What does this career entail? What are the educational requirements? What is the job market like for this field?
Talk to people who are already working in your ideal career and ask for advice. The more you know about what you're getting into, the better prepared you will be to make a successful transition.
Tip #03: Create a Plan of Action
Now that you have defined your reasons for change and researched your ideal career, it's time to create a plan of action. Begin by setting small, achievable goals that will help you move closer to your ultimate goal.
For example, if you're hoping to transition into a new career in marketing, your first goal could be to research different marketing programs and decide which one is the best fit for you. Once you have enrolled in a program, your next goal could be to complete an internship or entry-level position at a marketing firm.
Creating a plan of action will not only help to keep you on track, but it will also give you a sense of accomplishment as you check each goal off of your list.
Tip #04: Develop New Skills
One way to develop new skills is to take some courses, either online or at a local college or university. You can also read books or articles on the subject, or even attend workshops or seminars.
In order to succeed in your new career, you may need to develop some new skills. If this is the case, there are plenty of resources available to help you learn what you need to know.
Another great way to learn new skills is to shadow someone who already works in the field you're interested in. This will give you a firsthand look at what the job entails and help you decide if it's really something you want to do.
Tip #05: Create a Support System
Changing careers can be a daunting task, so it's important to have a support system in place to help you through it. Let your family and friends know what you're doing so they can offer encouragement and advice.
It can also be helpful to connect with others who are going through the same thing. There are many online communities and forums where you can find people in similar situations. These folks can offer valuable insights and moral support.
Tip #06: Set Some Goals
When embarking on a new career, it's important to set some goals to keep you motivated and on track. Decide what you want to achieve in the short-term, medium-term, and long-term. For example, your short-term goal might be to land an entry-level job in your chosen field; your medium-term goal might be to get promoted to a higher position; and your long-term goal might be to become an expert in your field.
Tip #07: Stay Positive
Last but not least, it's important to stay positive throughout the career-change process. It can be tough at times, but remember that you're doing this for yourself and nobody else. As long as you stay focused on your goals and don't give up, you'll eventually achieve success.
We hope these tips have helped you get started on your career change. Just remember to take things one step at a time, and always keep moving forward. Good luck!

How do I apply for student aid?
First, just complete the Free Application for Federal Student Aid (FAFSA). You can find a copy of the FAFSA form, and a guide to completing it, on the Federal Student Aid website. www.FAFSA.ed.gov.
You can also fill the FAFSA out online here. Please make sure you enter our school code: 038385. This allows your records to be sent directly to our Financial Aid office so that when you visit the campus, our FA officers can discuss your financial aid package with you in person.
Financial aid at Northwest Career College
Here at our vocational training institute, we have Financial Aid Officers on staff that can help determine the best financing option for you.
To best support our students we offer a range of financial aid including the Pell Grant, Subsidized Loans, Unsubsidized Loans, and Parent Plus Loans. Call us today at (702) 403-1592 to speak with one of our experienced Financial Aid Officers who will help find the best financial support options for you.