Job Outlook Good for Phlebotomists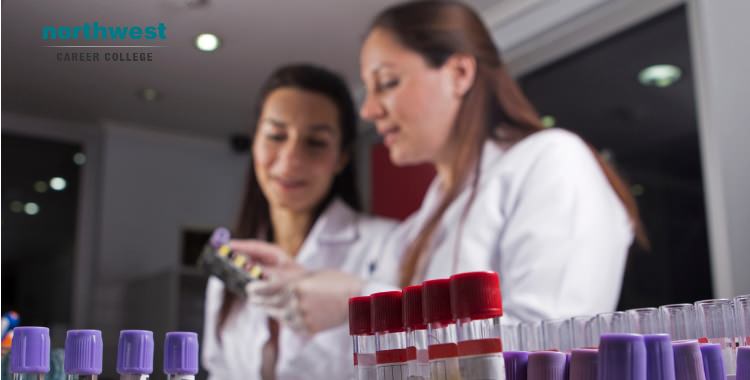 With the ability to work in a wide variety of medical settings that include hospitals, nursing homes, blood donation centers, and community health centers, phlebotomists are a vital part of any healthcare provider and, because of the high demand for blood samples as part of medical diagnosis, the job outlook for phlebotomists is increasingly positive..
Why Are Phlebotomists in Such Demand?
Within the healthcare setting, phlebotomists are responsible for a range of critical tasks, such as:
Confirming the identity of a patient or a donor

Drawing blood from donors and patients

Labeling each vial accurately

Using a database to input donor and patient information

Organizing and maintain medical tools and measuring instruments

Maintaining clean and sanitary work areas
The act of taking blood is a vital diagnostic tool, able to identify disorders such as heart disease, cancer, diabetes, hepatitis, HIV, AIDS, and host of other potentially deadly medical conditions.
What Does a Phlebotomist Earn?
In May 2018, the median annual wage for a professional working as a phlebotomist was $34,480, which translates into a wage of $16.59 per hour. The lowest 10% of wage earners grossed less than $25,020 per year, while the highest wage earners in this career grossed more than $49,060.
The average salary for a phlebotomist in Nevada is around $37,010 per year, with the top 10% of phlebotomists earning $50,700, which is above the national average.
Is There Job Security? 
Since blood work and analysis will remain a vital job function in hospitals and healthcare laboratories, the United States Bureau of Labor Statistics (BLS) expects the phlebotomist career to grow by nearly 23% between 2019 and 2028. The projected growth rate is much faster than the expected job growth rate for other careers.
How Do I Become a Phlebotomist?
Becoming a phlebotomist usually starts with receiving a postsecondary degree that is awarded by a certified phlebotomy program. At Northwest, our training schedule allows you to attend phlebotomy training, care for family and have a balanced life in Las Vegas while advancing towards your new career in as little as 9 months.
After successfully completing your Phlebotomy Certification program in Las Vegas in Phlebotomy training at Northwest Career College, students will receive a certificate that qualifies you to sit for the RPT exam administered by the American Medical Technologists (AMT). To be employed as a Phlebotomist, certification is required.
Passing your RPT national exam (Registered Phlebotomy Technician) qualifies you for your license. We are proud of our student's 89% national exam pass rate for their RPT exams.
Learning New And Important Skills
At Northwest Career College, we pride ourselves on providing one of the premier Phlebotomy Schools in Las Vegas. Our phlebotomy students have an 89% national exam pass rate and you can graduate in as little as three months. Our established seasoned instructors will take you through every aspect of Phlebotomy and Northwest offers day, afternoon and night classes to accommodate your busy Las Vegas work and family schedule. Call us today at (702) 403-1592 to speak to one of our admissions specialists about your new Phlebotomy career.

Written by:
Jenette Ashcraft, N.C.M.A.
Allied Health Department Director
R.M.A. National Education Center