Is earning a paralegal certificate worth it?
March 13, 2022
561 views
4 min read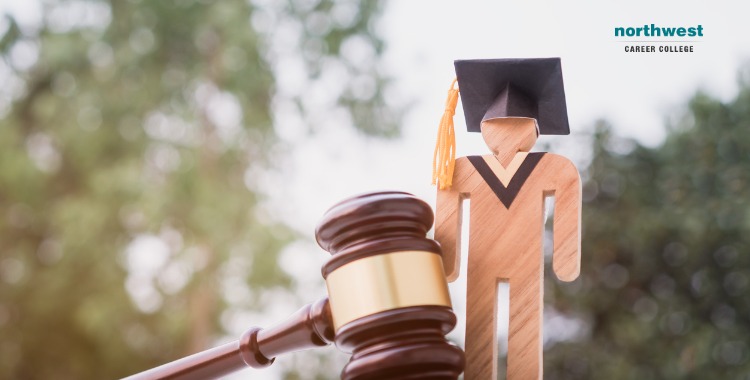 So you've decided that you want to become a paralegal. Congratulations! This is a great career choice with plenty of opportunities for growth. But the question remains: is earning your paralegal certificate worth it?
In this blog post, we'll discuss the benefits of certification and why it's a good idea to pursue one. We'll also dispel some of the myths around certification and give you some tips on how to get started. So read on to learn more about this important step in your career!
What is a paralegal certificate?
A paralegal certificate is a qualification that you can earn to show that you have the skills and knowledge necessary to work as a paralegal. It's typically offered by community colleges, vocational schools, or online universities.
Certification vs. licensing
There is some confusion around the terms "certification" and "licensing". certification is a voluntary process that shows that you have met certain standards or requirements. licensing, on the other hand, is mandatory in some states and indicates that you are qualified to work as a paralegal.
Myth: you need a bachelor's degree to become a paralegal
The first myth we want to dispel is that you need a law degree to become a paralegal. This simply isn't true! While many paralegals do have a law degree, it's not a requirement for the job.
Most recruiters do look for at least an associates' degree in a related subject, but the good news is that there are many online and evening programs that offer this level of education, such as the Paralegal Studies course here at NCC, which allows you to graduate in just 10 months!
Myth: passing your paralegal certification is costly and time-consuming
Another common misconception is that certification is expensive and time-consuming. Again, this isn't necessarily true. There are many different options for certification, and some of them are very affordable.

And as far as time commitment goes, it really depends on how dedicated you are to getting the certification. Some people can complete the process in a matter of months, while others may take a little longer.
The benefits of certification
So is earning your paralegal certificate worth it? Absolutely! The benefits are many, and they include:
Career advancement opportunities

Higher pay scale

Better job security

More respect from colleagues and supervisors

Greater opportunity for professional growth

Potential to specialize in a particular area of law
The bottom line is that if you're looking to move your career forward, earning a paralegal certificate is definitely the way to go
.
And thankfully, there are many different options available so you can find one that fits both your needs and budget. So, if you're thinking about making the move to becoming a certified paralegal, now is definitely the time to do it.
A great step in your new career
Earning your paralegal certificate is definitely a worthwhile investment. Not only does it show that you're committed to advancing your career, but it also comes with a number of tangible benefits. So if you're thinking about making the leap, now is the time to do it!
Join one of The Best Paralegal Schools in Las Vegas today!
Here at Northwest Career College, we run the top paralegal program in Nevada, offering our students the skills and experience they need to successfully enter the field of paralegal work and position themselves to maximize their earnings. 
Our Paralegal instructors are seasoned attorneys and highly trained professionals who are able not only to teach you the law but also to guide you through the many ways a paralegal integrates into a Las Vegas law practice. 
We offer on-campus and online paralegal classes to accommodate your work and family schedule. Our Career Services team will work with you to help you find the best paralegal employment opportunity in Las Vegas. 
Call us today at (702) 403-1592 to find out what our paralegal program can offer you.