How to Stay Healthy During Your Exams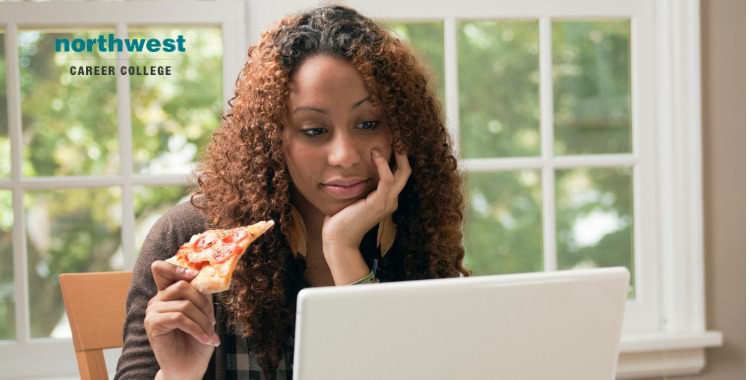 Your exams can be one of the most stressful periods of your life and involve long nights cramming and days filled with library visits and sitting in cramped exam rooms. Staying healthy during that time can be difficult, with the temptation being to mainline on junk food and energy drinks while you say up as late as possible to revise.
While that might work in the very short term, in the long term sacrificing your health won't make you any more likely to pass your exams and, in fact, a lack of sleep, exercise, and good food will make it harder for you to process information.
With that in mind, here are our tips on how to stay healthy during your exams.
Eating
When the clock is ticking down to your final exams, even the time it takes to cook a meal can seem likes it's cutting into important revision you might be doing. Getting take away every night can seem like the most sensible thing to do.
In reality, surviving on chips or pizza for a fortnight is just as likely to make you ill as it is to save you time. Here are a couple of ways you can revise as much as possible but still eat a balanced diet:
Cook double, or even triple portions, every time you cook. The next day, reheat what you cooked the day before. This means you will only have to cook every other day at most.
If you are living with friends who are also doing exams, share cooking and shopping duties so that you take it in turns
Pick meals that are quick to prepare and take little effort to make, such as stir-frys and salads. The souffle might be off the menu until after the exam season.
Sleeping
Lack of sleep affects our ability to be creative and innovative, and problem-solving and decision making skills are less effective. Specifically, cognitive functions are reduced, including the ability to concentrate and pay attention. Lack of sleep can also cause memory issues.
With that in mind, Set yourself a time at which you always stop work, 9 pm is probably late enough for most people, and be rigid about it. That will give you enough time to relax before you want to go to bed.
Exercise
Exercise is a vital part of an effective revision plan as it gets the blood flowing faster around your body, including your brain.
Exercise increases blood flow and oxygen levels in the brain. It also encourages the release of the brain chemicals (hormones) that are responsible for the production of cells in the hippocampus, the part of the brain that controls memory and learning.
This, in turn, boosts concentration levels and cognitive ability, and helps reduce the risk of cognitive degenerative diseases such as Alzheimer's.
Socializing
Cutting yourself off during your exam period is a bad idea. Exams are a stressful time and not socializing, coupled with that stress, can have a negative effect on your emotional state and mental health.
Take some time out of your revision timetable to socialize with friends and classmates, even if that just means forming a study group. Studies have shown that spending just one hour per day in the company of friends and family can help combat feelings of stress and anxiety.
Committed To Inspiring Excellence
Here at Northwest Career College, we are committed to providing our students with the best possible facilities to allow them to take advantage of the excellent courses we have on offer. In addition to our Pearson VUE testing center, we also offer morning, afternoon,  night, online and blended classes to accommodate your Las Vegas work and family schedule.  And, we have an experienced Career Services team to help you find the best employment opportunity for your new career. Call us today at (702) 403-1592 to find out more about what we can offer you!
Written by:
Dr. Stephanie Kenny,
Dean of Students