How To Set Up Your Own Massage Therapy Business
February 9, 2023
300 views
5 min read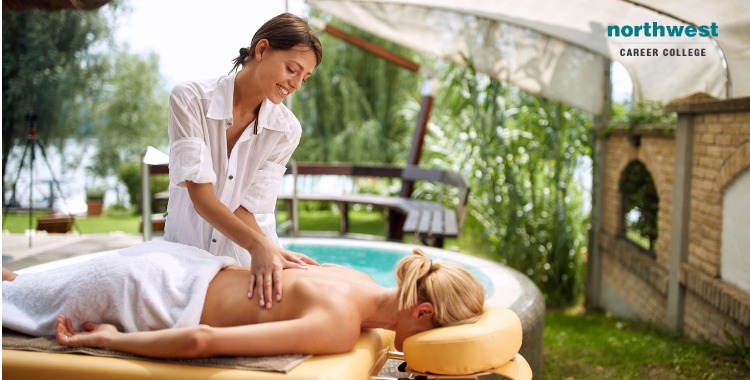 Are you a massage therapist looking to start your own business? Setting up your own massage therapy business can be a great way to achieve financial independence and career satisfaction.
But where do you start?
In this blog post, we'll walk you through setting up your massage therapy business, from choosing the right location to marketing your services. We'll also offer some tips on building a successful practice. So if you're ready to take the plunge into entrepreneurship, read on!
Choose a business structure
When you are setting up your massage therapy business, it's essential to consider the various types of business structures available.
While a sole proprietorship is one of the most simple and straightforward options, it may not be best for growing businesses or if multiple people are involved. Therefore, it's beneficial to explore other business structures such as a partnership, LLC, or corporation.
These structures offer more protection and may help you to save on taxes; however, the associated set-up costs and paperwork can be intensive.
Research each one thoroughly before making your decision, so you are confident in choosing the best option for your unique situation.
Get a business license
Starting a successful massage therapy business requires you to obtain a business license from your local government office. This process can often be time-consuming and costly, so it is essential to plan ahead and take it seriously.
Unfortunately, there are no shortcuts when it comes to business licensing, and you must adhere to all relevant regulations for the place of your business.
Gaining a good understanding of the application process, including any relevant fees and paperwork, is an essential step in setting yourself up as a licensed massage therapist.
Find the right location
Finding the right location can be an important factor when setting up a massage therapy business. It helps to start by considering your target market and which areas they may reside in.
Once you have determined your desired area, properties should be researched carefully to assess factors such as cost, accessibility, and space size. Additionally, potential customers must be able to find you quickly, so make sure to take into account sign visibility, parking access, and property aesthetics when exploring a potential setting.
Taking the time to research all aspects of a location thoroughly can help ensure optimal success in your new massage therapy venture.
Buy insurance
Setting up your own massage therapy business is an exciting, rewarding endeavor. A critical part of the process that should not be overlooked is purchasing insurance.
This will help ensure you and your clients are protected from any potential liabilities that occur in the scope of your services.
By purchasing the correct type of coverage, you will help protect yourself and your business from financial damages ranging from legal to medical expenses. Investing in insurance for your massage therapy business is essential and well worth the expense!
Hire employees
If you're serious about setting up a successful massage therapy business, then hiring employees should be part of your strategy.
This will help you to serve more clients and expand your customer base. Finding, interviewing, and onboarding candidates takes time, so make sure to budget for it from the start – set aside time to design job postings, interview potential hires, and do background checks before making a decision.
Additionally, consider looking into ways that you can incentivize employees for reliable performances. Establishing an attractive employment package is key to keeping your talent pool engaged and motivated.
Market your business
As you begin the process of setting up your own massage therapy business, marketing should be a key component in the rollout.
Advertising your services online, within your local community, and even through word-of-mouth can significantly increase clientele and help you reach success. Consider joining certain groups that could put you in contact with potential customers, as well as creating loyalty rewards programs to aid in customer retention.
Additionally, look into print media such as flyers, postcards, or newspaper ads to spread the word about your business. With careful planning and creative thinking, effective marketing is possible over various mediums and will set you up for success as an independent massage therapist.
Building your own successful business
Now that you understand the steps needed to set up your own massage therapy business, it's time to get started.
If you need more information or assistance with any of these steps, contact us today at Northwest Career College. We offer a comprehensive Massage Therapy Program that will give you the skills and knowledge you need to be successful in this field.
Don't wait any longer – start working towards your dream career today!



Join one of the best Massage Therapy Schools in Las Vegas today!
At Northwest Career College, we operate one of the best Massage Therapy Schools in Las Vegas, and our Massage Therapy Course will teach you the skills you'll need to apply the benefits of sports massage.
The benefits of massage therapy are widely recognized, with employment for massage therapists expected to increase by 22% between 2014-2024, with an average massage therapist earning $39,360 a year. Additionally, many massage therapists maintain active, private practices, increasing both their flexibility and earnings.
Our massage student clinic is open seven days a week, for both your and your client's convenience, and we offer day and night classes to accommodate your work and family schedules.
Our instructors are experienced professionals who will prepare you to sit for either the NCBTMB (National Certification Board of Therapeutic Massage) or the MBLEX (Federation of State Massage Therapy Boards) exams, and we are proud of our 100% board pass rate. Call us at (702) 403-1592 to speak to one of our enrollment specialists today!