How to set up your freelance Massage Therapy Business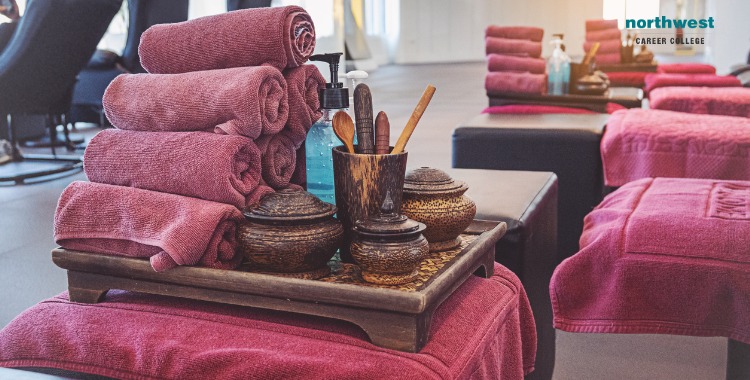 Are you looking to start a freelance massage therapy business? If so, you're in luck!
This guide will walk you through the steps necessary to get your business off the ground. We'll cover everything from choosing a niche to getting insurance.
So whether you're just starting out or you're looking for ways to improve your business, this guide has got you covered.
Let's get started!
Getting the right qualifications
Getting the right qualifications is the first step to starting your freelance massage therapy business. You'll need to complete a training program and pass an exam in order to get certified.
The best way to find a reputable training program is to ask around or do some research online. Once you've found a few options, compare their curriculum and make sure they're accredited.
Once you've chosen a program, the next step is to sign up and complete the coursework. This can take anywhere from a few weeks to a few months, depending on the program.
After you've completed the training, it's time to take the exam. Once you pass, you'll be able to get your business off the ground!
Creating a niche market
The next step in starting your freelance massage therapy business is to create a niche market. What this means is that you'll focus on a specific type of massage or clientele.
For example, you could specialize in sports massage, pregnancy massage, or deep tissue massage. Or, you could focus on a specific demographic like corporate clients or seniors.
Creating a niche market will help you stand out from the competition and attract the right clients for your business.
Marketing your business
Marketing your freelance massage therapy business is essential to attracting new clients and growing your business.
There are a number of ways you can market your business, including online and offline methods. To reach your target market, you'll need to use a mix of marketing strategies.
Some common marketing strategies for massage therapists include creating a website, setting up social media accounts, and developing a marketing plan. You could also consider attending trade shows or networking events, or advertising in local publications.
Operating your business
Once you've set up your freelance massage therapy business and started marketing to attract clients, it's time to start operating your business. This includes setting up appointments, booking client consultations, performing massages, and managing payments.
You'll also need to keep track of your finances, including income and expenses. And, don't forget to stay up-to-date on industry news and trends so you can continue to grow your business.
Retaining your customers
Retaining your customers is one of the most important things you can do for your business. Keep in touch with your clients after their appointments to ensure they're happy with your service.
You can also offer loyalty programs or discounts to encourage repeat business. And, be sure to ask for feedback so you can continue to improve your services.
Setting up your own business
By following these steps, you'll be well on your way to setting up a successful freelance massage therapy business.
Just remember to take things one step at a time and always be prepared to adapt as your business grows and changes.
With a little hard work and dedication, you can make your dream of being a self-employed massage therapist a reality.
Join one of the best Massage Therapy Schools in Las Vegas today!
At Northwest Career College, we operate one of the best Massage Therapy Schools in Las Vegas, and our Massage Therapy Course will teach you the skills you'll need to apply the benefits of sports massage.
The benefits of massage therapy are widely recognized, with employment for massage therapists expected to increase by 22% between 2014-2024, with an average massage therapist earning $39,360 a year. Additionally, many massage therapists maintain active, private practices, increasing both their flexibility and earnings.
Our massage student clinic is open seven days a week, for both your and your client's convenience, and we offer day and night classes to accommodate your work and family schedules.
Our instructors are experienced professionals who will prepare you to sit for either the NCBTMB (National Certification Board of Therapeutic Massage) or the MBLEX (Federation of State Massage Therapy Boards) exams, and we are proud of our 100% board pass rate. Call us at (702) 403-1592 to speak to one of our enrollment specialists today!
Written by:
Barbara Alcaraz, M.A., B.A., L.M.T.
Massage Therapy Program Chair
M. A. Organizational Management, University of Phoenix
B.A. University of Minnesota, American Studies
L.M.T. Northwest Health Careers