How to Get Your First Dental Assistant Job?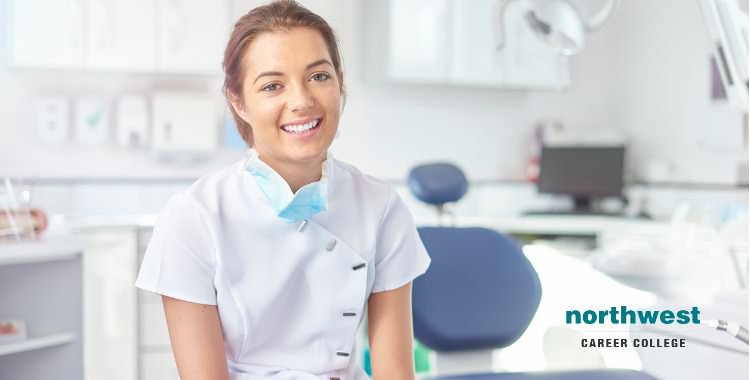 One of the major question facing people who are considering attending dental assistant school here at Northwest is, how difficult will it be for me to get my first job?
In reality, this is a major question in the mind of anyone who is willing to invest both their money and time, and take the risks necessary, to pursue their dream career. Thankfully landing your dream position as a dental assistant in Las Vegas doesn't have to be a difficult procedure. 
Here at Northwest, we'll give you the training, support, and motivation you'll need to go out and your ideal dental assisting job.
Gaining Experience 
Experience is something that is commonly mentioned when it comes to hiring recent graduates. Most companies prefer to hire candidates with previous experience in the role on offer because they require less instruction, cost less to train, come with recommendations and have already proven themselves in the position.
In order to overcome this barrier to you getting your first dental assisting job, our dental assisting program offers an externship to all of our students. We understand the value of having practical hands-on experience and we use our excellent relationships with local dentistry facilities to give our students the opportunity to learn on the job and enter the job market with real marketable experience.
Experience Isn't Always Necessary
One of the best things about starting a career as a dental assistant is that there are a large number of open positions compared to the job of qualified applicants and that trend it expected to continue. Employment for Dental Assistants is expected to increase 18% from 2014-2024, faster than average for all occupations according to the Bureau of Labor Statistics. 
Because of this shortage of dental assistants, you could earn your first dental assisting job based on your professionalism, friendliness, and by demonstrating to potential employers that you have the skills and demeanor of an excellent dental assistant.
To help you find your ideal dental assisting position, our dedicated on-campus Career Services team is here to work with you to help you find the best dental assisting employment opportunity in Las Vegas that fits your needs.
Choosing the Right School
Choosing the right school at which to train as a dental assistant can be critical to you getting the dental assisting position that you want. Most dental assisting schools provide training that seems, on the surface, to be very similar, but training isn't the only thing a school provides.
Before you decide on which dental assisting school to attend its best to do your research into what they offer. The best dental assistant schools offer you a wide range of training facilities, instruction by seasoned professionals, and the support you need to both excel at your course and find your dream job afterward.
Here at Northwest, we have a student-centered philosophy that drives to provide the best for our future graduates, including:
Graduate in as little as 9 months:

Northwest's schedule allows you to attend Dental Assisting training, care for family and have a balanced life in Las Vegas while advancing towards your new career.

91% national exam pass rate:

Although you do not have to be licensed in Nevada to be a Dental Assistant, at Northwest's Dental Assisting training prepares our students to take their national exams as they move into their professional discipline.

Hands-on instruction in all facets of Dental Assisting:

You will work with established, seasoned instructors to learn every aspect of dental assisting.

Flexible Dental Assisting class schedules that fit your life:

Northwest Career College offers morning & night classes to accommodate your Las Vegas work and family schedule.

Committed job placement team on campus:

Northwest's Career Services team works with you to help you find the best Dental Assisting employment opportunity in Las Vegas that fits your needs.

Excellent Facilities:

The Dental Assisting Las Vegas Program at Northwest Career College prepares students to work in any type of dental office. Our eleven expansive operatories provide students with training in traditional film x-ray, contemporary digital x-ray and cutting edge mobile x-ray. No other dental assistant program in Nevada offers this type of advanced training. In addition to the academic and hands-on training,  our dental assisting students travel throughout the valley for a variety of informative and interactive field trips.
Join One Of The Best Dental Assistant Training Schools In Las Vegas
Here at Northwest Career College we firmly believe that learning is a process that continues on the job. Our Dental Assistant Training Course gives you all the key skills and experience you'll need to find the best dental assisting employment opportunity in Las Vegas. Our Dental Assistant School offers morning, afternoon and night classes to accommodate your busy work and family schedule and our established, seasoned instructors have helped our students achieve a 91% national exam pass rate. Call us at (702) 403-1592 to speak to one of our admissions assistants about your new dental assisting career.
Written by:
Cynthia Lofquist, R.D.A.
Dental Assisting Program Chair
Concorde Career Institute