How to Develop Confidence as a Phlebotomist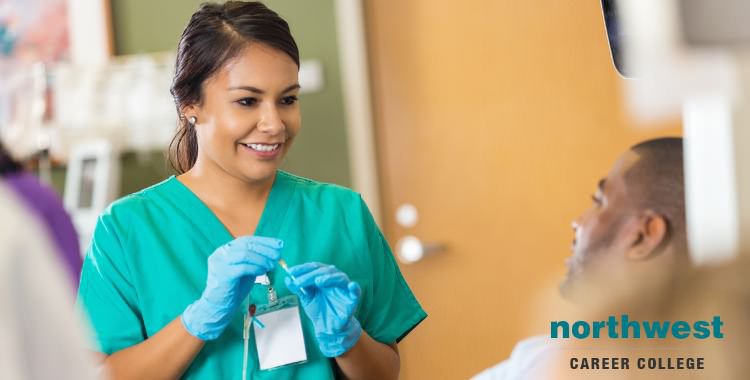 As a practice, phlebotomy can present you with a number of challenges. Venipuncture is a precise and demanding activity which may cause your patient distress, discomfort or pain. You may have to deal with one of the 10% of people in the U.S. who have a crippling fear of needles, or patients who just have a natural aversion to potentially painful and invasive procedures. The pressure that the role of phlebotomist entials can knock you confidence, making the job even more difficult, especially if you have only recently qualified.
The chances are that you will quickly learn to adapt to the pressure and excel as a phlebotomist, but, to help you speed up that process, here are some tips on how to develop confidence as a phlebotomist.
● Know your stuff –
The best way to develop confidence as a phlebotomist is to have a complete understanding of your field and the processes you will be required to perform. As a student, this will mean working as hard as possible on your course and taking every chance in your personal life to practice and revise what you have been taught. As a working phlebotomist, it will mean staying up to date with the latest advancements in the field and getting as much practice with venipuncture as is possible.
● Work on your personal skills –
No one likes being pricked by a needle, it's just a fact of life. As a phlebotomist, it is your responsibility to put people at ease during a blood draw, which often means using your personal skills to inform and relax them. Reassuring people is a skill that is learned over time but, particularly just after graduation, it is important that you work on your ability to build a rapport with your patient and your technique for making them as comfortable as possible.
● Practice makes perfect –
The best way to build confidence in your abilities as a phlebotomist is to continue to practice them until you have perfected them. The importance of real-world experience is exactly why we offer an externship as part of our Phlebotomy Course. While being only recently graduated and new on the job doesn't exactly lend itself to building confidence, you should take full advantage of your externship to build your skills and practice your techniques in a working environment. Getting that practice in early will help you feel more confident in your abilities.
Join One Of The Premier Phlebotomy Schools in Las Vegas
At Northwest Career College, we pride ourselves on providing one of the premier Phlebotomy Schools in Las Vegas. Our phlebotomy students have an 89% national exam pass rate and you can graduate in as little as three months. Our established, seasoned instructors will take you through every aspect of Phlebotomy and Northwest offers day, afternoon and night classes to accommodate your busy Las Vegas work and family schedule. Call us today at (702) 403-1592 to speak to one of our admissions specialists about your new Phlebotomy career.
Written by:
Jenette Ashcraft, N.C.M.A.
Allied Health Department Director
R.M.A. National Education Center