How to Choose a Vocational School?
May 30, 2023
262 views
5 min read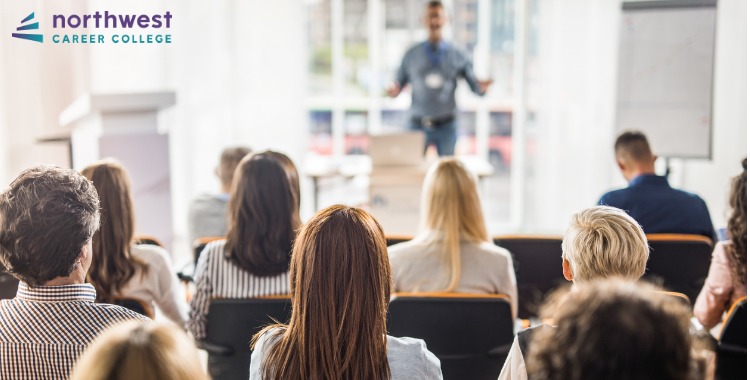 Are you searching for a vocational school that fits your desired field of work? 
Finding the right educational program to meet your goals can be daunting.
However, if you know what questions to ask and what research to do, selecting an institution offering effective training in your chosen line of work will become much less intimidating.
In this blog post, we'll provide comprehensive advice on choosing a vocational school – from understanding qualifications and accreditation standards to developing a clear plan for finance and career success. Read on for essential tips about taking the next step in launching your professional journey!

Research the programs and courses offered by different schools
As you embark on your educational journey, exploring the many programs and courses available at different schools is important. Whether you're interested in pursuing a degree in business, technology, healthcare, or the arts, there are countless options to consider.
By researching the various offerings, you can ensure that you find the program that aligns with your career goals and passions. From online courses to traditional classroom settings, there are also diverse ways to learn and grow.
Don't limit yourself to one school or program – take the time to explore the many possibilities and find the perfect fit for you.

Consider the cost of tuition, fees, and other expenses associated with attending a vocational school
Attending a vocational school provides students with practical skills and hands-on training that prepares them for a specific career. While the benefits of vocational schools are evident, one primary concern is the cost of tuition, fees, and other expenses.
The truth is that attending a vocational school isn't cheap, but the investment is worth it in the long run. Vocational schools are typically smaller than four-year colleges and universities, offering students a more individualized and focused education.
Additionally, vocational school graduates often have higher earning potential than those with only a high school diploma. While the upfront cost may be a concern, the long-term benefits of attending a vocational school far outweigh the initial expense.

Ask for referrals from family, friends, or career counselors who may have attended or know someone who has attended a vocational school
Choosing the right vocational school can be a daunting task, but there are strategies you can employ to make the process easier. One practical approach is to contact your network of family, friends, and career counselors to ask for referrals.
These individuals may have attended a vocational school or know someone who has. By tapping into their experiences and insight, you can better understand what to expect and what options are available.
Referrals can also provide valuable insider knowledge you might not find through other channels, like online research or brochures.
So, don't be afraid to put the word out and seek advice from those who have been there before. It could be the key to finding the perfect vocational program for you.

Set up visits to the schools you're considering to get an in-person look at their facilities and talk to current students
Making the decision of which school to attend is a big one, and it's important to have all the information possible before making it. That's why setting up visits to the schools you're considering is essential to making an informed choice.
By getting an in-person look at the facilities, you can get a sense of the school's atmosphere and see if it fits you. Additionally, talking to current students will give you a valuable perspective on what it's like to attend the school and can help answer any questions you might have.
So don't be afraid to reach out and schedule a visit – it could make all the difference in choosing the perfect school for you.

Consider the location of the school and whether you want to attend one close to home or further away
Location is an important factor to consider when choosing a school. Do you want to attend a university that's close to home or one that's further away? It's an interesting question because both options have pros and cons.
If you choose a school closer to home, you'll be able to save money on transportation, and you'll be able to visit your family and friends easily. However, if you're seeking a fresh start, a school further away might be the way to go.
You'll be able to make new connections and explore a different part of the country or world. Ultimately, where to attend school lies with you and what you think will fit your needs the best.



Make sure the school is accredited so that your diploma will be recognized by employers
When it comes to choosing the right school, accreditation is a major consideration that should not be overlooked. An accredited school means that its programs and curriculum meet certain standards set by accrediting agencies.
This ensures that your education is of high quality and that employers will recognize your diploma. Without accreditation, your degree may not hold the weight necessary for future job opportunities.
It's important to do your research and make sure the school you attend is recognized by an accrediting agency to ensure that your hard work and educational investment pay off in the end.
Contact Northwest Career College about our vocational programs, and let us help you take the first step toward your professional development today!