How Long is Massage Therapy School: A Comprehensive Guide?
November 7, 2021
637 views
3 min read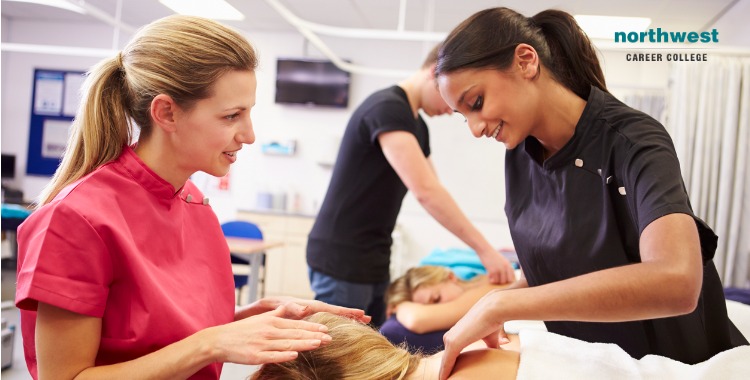 Massage therapy is a popular profession that many people are interested in. However, how long does it take to become qualified? This blog post will explore how long massage therapy school lasts and how you can be qualified in no time!
What is massage therapy?
Massage therapy is a profession where massage therapists perform therapeutic and relaxation massages on their clients. This is often part of a larger treatment plan to heal an injury or improve health, such as how it's done in physiotherapy.
Massage therapy involves a wide range of techniques, many of which are unique to this profession. Therapists will often use their hands and fingers to apply pressure on the muscles in order to promote relaxation or healing.
How long is massage therapy school?
Typically, massage therapy school lasts for one to two years of full-time studies.
Some programs may be completed by students through online learning while others will involve attendance at campuses located throughout the country.
There are some accelerated courses that can be finished sooner, such as the one here at NCC, that can see you graduate in as little as 10 months!
Programs vary between institutions so make sure you know what length program fits your needs before applying!
What can I expect from a massage therapy program?
In addition to learning the basics of anatomy and how to perform different techniques, you will also learn about body mechanics as well as business practices.
Many programs, like ours here at NCC, prepare graduates for licensing exams but it's not required that all schools have this option available. Check with your school before applying!
How much does massage therapy school cost?
The costs associated with a full-time degree can vary widely depending on where you choose to study so do some research first. There are, however, a number of federal grants that you can use to pay your course costs.

These grants include the Federal Pell Grant, the Federal Supplemental Educational Opportunity Grant (FSEOG), and the Teacher Education Assistance for College and Higher Education (TEACH) grants. You can learn more about these options here.
Join One Of The Best Massage Therapy Schools In Las Vegas Today!
At Northwest Career College, we operate one of the best Massage Therapy Schools in Las Vegas, and our Massage Therapy Course will teach you the skills you'll need to apply the benefits of sports massage.
The benefits of massage therapy are widely recognized, with employment for massage therapists expected to increase by 22% between 2014-2024, with an average massage therapist earning $39,360 a year. Additionally, many massage therapists maintain active, private practices, increasing both their flexibility and earnings.
Our massage student clinic is open seven days a week, for both your and your client's convenience, and we offer day and night classes to accommodate your work and family schedules.
Our instructors are experienced professionals who will prepare you to sit for either the NCBTMB (National Certification Board of Therapeutic Massage) or the MBLEX (Federation of State Massage Therapy Boards) exams, and we are proud of our 100% board pass rate. Call us at (702) 403-1592 to speak to one of our enrollment specialists today!