How Does the UK Student Loan System Work Compared to the US?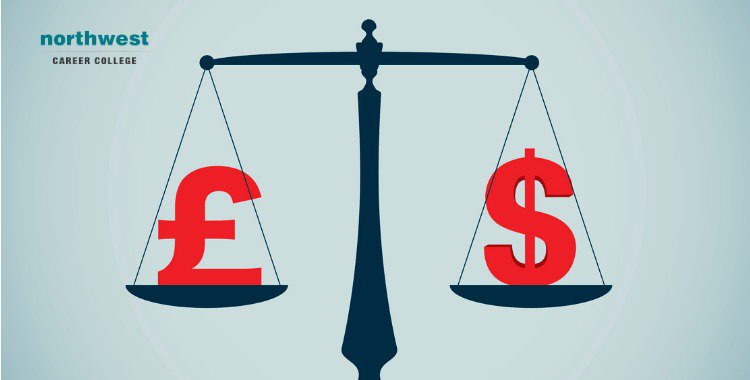 Much like in the US, the UK education system uses student loans to pay for higher education. However, that is where the similarities between the two systems just about end. 
In this article, we'll be looking at how the UK handles its student loans and how that compares to the US system.
Types of Loan in The UK
The UK has two different types of student loans, both of them dispensed thought local regulatory bodies such as Student Finance England. The two loan types are:
The Tuition Fee Loan: This is the loan that covers your tuition fees
The Maintenance Loan: This is the loan that you get that covers your living expenses
There are other supplementary loans and grants available such as those available to disabled students for the purchase of specific equipment to help them study.
Higher Education Fees in the UK
While the loan system for the UK is superficially similar to that of the US when it comes to fees payable there is a distinct divergence. 
In the UK, the UK government caps the maximum amount that students pay for tuition each year. Currently, the cap is set to £9,000 (approximately $15,000). This cap is the same regardless of the institution, so it applies as much to Oxford and Cambridge as it does to less famous universities.
By comparison tuition fees in the US range from $5,000 to $50,000 (£3,820-£38,200) per year. The average annual cost of tuition fees in the US was estimated at $33,215 (£25,376) in 2016. Most undergraduate degrees last four years, so, on average, students are graduating with $132,860 (£101,505) worth of debt.
Repaying the Loan
As in the US, UK student loans have to be repaid. However, you only make payments on your student loan if your income is over £21,000 (approximately $36,000) per year and after that amount, your loan payments are capped at 9% of your income per year.  
Unlike student loans in the US, repayment amount is taken out of the student's paycheck along with their Pay As You Earn (PAYE) taxes by the government. 
The loan goes generate interest, but at a variable rate based on how much you are earning and if you are currently studying. It is also capped at the current rate of inflation plus 3 percent.
UK student loans also have two cancellation factors:
If the loan is more than 30 years old

If the borrower dies or becomes disabled
Student Finance Is Available and Easy to Apply for  
Title IV funding provides financial assistance towards the costs of education for more than 13 million students across the US every year. The U.S. Department of Education awards more than $120 billion a year in grants, work-study funds and loans to cover expenses such as tuition and fees, room and board, books, supplies, and transportation. Applying for grants and loans is simple when you call one of our experienced Financial Aid Officers at (702) 403-1592 today to discuss your options.
How Do I Apply For Student Aid?
First, just complete the Free Application for Federal Student Aid (FAFSA). You can find a copy of FAFSA form, and a guide to completing it, on the Federal Student Aid website. www.FAFSA.ed.gov.  You can also fill the FAFSA out online here.  Please make sure you enter our school code: 038385. This allows your records to be sent directly to our Financial Aid office so that when you visit the campus, our FA officers can discuss your financial aid package with you in person.
Financial Aid At Northwest Career College
Here at Northwest Career College, we have Financial Aid Officers on staff that can help determine the best financing option for you. To best support our students we offer a range of financial aid including the Pell Grant, Subsidized Loans, Unsubsidized Loans, and Parent Plus Loans. Call us today at (702) 403-1592 to speak with one of our experienced Financial Aid Officers who will help find the best financial support options for you.
Written by: 
Dr. Stephanie Kenny,
Chief Financial Officer