Get Ahead Of The Curve: How Vocational Training Can Help You in 2023
March 23, 2023
158 views
5 min read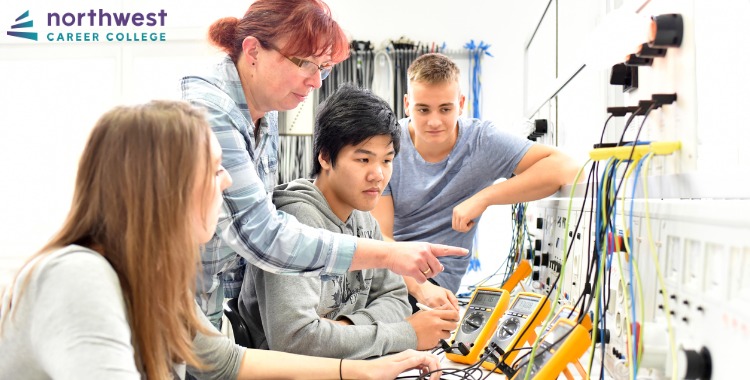 As we move into 2023, the world of work is changing rapidly. With technological advances and different economic conditions, it can be difficult to know what skills you'll need to get ahead in the job market.
However, one thing is certain: vocational education will become increasingly important. Here's why vocational training can help you in 2023 and beyond.
The future of work is changing, and vocational training can help you stay ahead of the curve
With the ever-changing job market and the rise of automation, it's more important than ever to stay ahead of the work curve. Vocational training can be a great way to sharpen your existing skills or acquire new ones to position yourself well for employment opportunities.
Companies are increasingly looking for individuals who bring unique qualities and experiences to the table. With specialized vocational education and training, you can gain valuable insight into potential careers that match your interests and skillset in order to best set yourself up for success in this constantly evolving industry.
Technology is transforming the workplace – here's how vocational training can help you adapt
Technology is fast becoming an essential part of success in the modern workplace, and staying on top of the latest trends is key to success.
Vocational education provides an opportunity to gain real-world skills that can help you stay ahead of the curve, no matter what your occupation. It is also a great way to stay ahead of the competition in a rapidly changing landscape.
Companies are always looking for innovative ways to improve efficiency and increase their market share, and those with a strong background in technology will be well-placed to contribute meaningfully.
With the right vocational training, you can be confident that your skills and knowledge will remain up to date, whatever new advancements are made in technology.
Trade schools are an excellent source of vocational training
trade schools are an ideal alternative to traditional college settings when it comes to vocational training. They provide more in-depth instruction that can specifically address a certain trade or skill, allowing you to develop the expertise needed for successful employment.
Trade school programs offer a focused education for students looking to gain technical proficiency in their chosen field of study, as well as giving them the soft skills necessary for workplace communication and professionalism.
With the affordability and convenience of online programs, trade school can be a great way to get specialized training at minimal expense, a wise investment that may lead you to an exciting career path.
Here at Northwest Career College, we offer a range of trade school programs, including paralegal studies, medical assisting studies, dental assisting studies, and many more.
Not only are our courses focused on providing you with the technical skills needed to succeed in your profession, but they also put an emphasis on developing the interpersonal and communication skills that will help you excel in the workplace.
Our experienced instructors and small class sizes mean that each student receives individual attention and support throughout their studies. We strive to provide an environment where all of our students feel comfortable asking questions and getting the help they need. We offer both day and night classes, allowing you to work around other commitments such as a job or family life.
Our graduates are highly sought-after by employers in their respective fields, and many go on to have successful careers. We believe that our courses will provide you with the skills and knowledge needed to develop a successful career in whatever field you choose.
Don't wait until it's too late – start planning your future with vocational training today
Are you feeling stuck and wondering what the future holds for you? Don't wait until you run out of time – start planning your future with vocational training today. With the right training, you can attain credentials in a field that interests you, giving you a much better chance of success.
Choosing a program at the right vocational training institute will enable you to focus on an area where your skills and potential can be properly developed and refined. You'll receive guidance from expert instructors and industry professionals who have been through it before, giving you the assistance needed to succeed in both finding and landing your ideal job role.
Best of all, it also doesn't take long to complete – with many courses taking as little as 8 months! So why delay? Stop waiting and start planning your future today!

Start your new career with Northwest Career College
With so many changes coming to the workplace, vocational training is definitely worth considering if you want to shape your future.
Vocational training can prepare you for success in the gig economy, offer you insight into popular job fields, and give you the tools necessary to keep up with technology and its evolving effects on the workplace.
By proactively taking steps towards a successful career, you can swiftly adapt and stay ahead of the curve. We are here to help at Northwest Career College by offering a range of top-tier vocational programs that focus on current trends and industry needs.
So, don't wait until it's too late, start planning your future with vocational training today! Contact us today to learn more about how we can help prepare you for a successful professional life.