Five skills to help you succeed as a Dental Administrative Assistant this year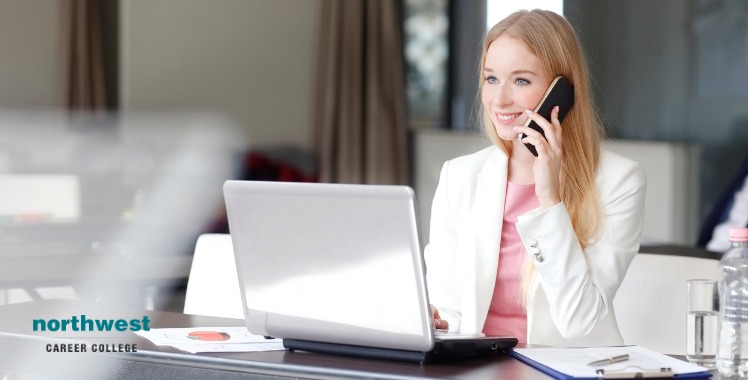 The world of the dental administrative assistant is one with multiple responsibilities covering many different areas of any dental practice. While this amount of plate spinning is what makes being a dental administrative assistant so rewarding and exciting, it can also be a little difficult at times. 
Thankfully, there are certain skills, the kind we teach in our Dental Administrative School, you can develop that will help you streamline your workload, become more organized, efficient, and overall a better dental administrative assistant, and in today's article, we'll be covering some of them.
Understanding Your Resources
One way to stay on top of the different challenges that most dental administrative assistants face every day is to have the right tool for the problem. Most administrative issues have a specific computer program or piece of software that will help solve the issue for you. 
The trick to using those tools effectively is to do a full audit of all the resources available to you. Once you understand what you have at your disposal, you can build a toolbox that you can turn to when you need a little extra help in solving a problem.
Creative Problem Solving
Creative problem-solving is an indispensable skill for any dental administrator. Sometimes problems arise that you just can't plan for and you need to be able to think on your feet. 
With remote work and flexible schedules becoming the new norm, the modern workplace of today demands a new type of creative thinking from dental administrative assistants to keep everything running smoothly.
Proper Office Etiquette
Proper etiquette might sound like something that you would hear being highlighted as vital in a British period drama, but don't underestimate the importance of good manners and etiquette when it comes to being an effective dental administrator.
The role of the dental administrative assistant is almost always forward-facing, in addition to dealing with employees at every level, you'll also be handling incoming calls, booking appointments, and dealing with patient inquiries.
Being able to remain polite and helpful while adjusting your manner to the multitude of different audiences you can expect to be speaking to is a vital part of the dental administrative assistant role.
Foresight and Anticipation
A problem you can see coming is the one that is the easiest to solve. Anticipating the solution before the problem even becomes a problem is the mark of an excellent dental administrator. 

Cultivating the ability to anticipate and intercept problems is going to make you stand out in your role, improving your career progression prospects and making you an indispensable part of the team at any dental practice.
Resourcefulness
One of the most important skills for any dental administrative assistant is the ability to be resourceful. Being resourceful means you can improvise, think on your feet, and come up with solutions on the fly.
The reality is that all plans are going to fall apart at some point and a great dental administrative assistant will be able to creatively solve problems, and ask the right questions early on in order to prevent any gaps in projects or unexpected challenges
Start Your Dental Administrative Assisting Career With Us
Employment for entry-level employment in the dental field is expected to increase 23% over the next 10 years, faster than average for all occupations, according to the Bureau of Labor Statistics. With this growing demand for DAA's, it is essential that graduates cultivate the skills and traits that will help them stand out in the employment market. 
Here at Northwest Career College, our Dental Administrative Assisting Program prepares students to work in any dental office. Our expansive, nine operatory lab provides students with real-life dental office experience. 
You will be trained to handle clerical duties such as scheduling appointments, handling insurance claims, and monitoring inventory. You will work with documents, forms, and computer systems. No other Dental Administrative Assistant Program in Las Vegas offers this type of advanced training.
Our student-focused approach will help you cultivate the skills you will need to stand out. Our experienced Career Services team will work with you to help you find the best dental administrative assistant employment opportunities in Las Vegas. Call one of our enrollment specialists at (702) 403-1592 to find out more.
Written by:
Cynthia Lofquist, R.D.A.
Dental Assisting Program Chair
Concorde Career Institute