Finding a Career In Medical Billing And Coding
Medical Billing and Coding
March 1, 2019
482 views
5 min read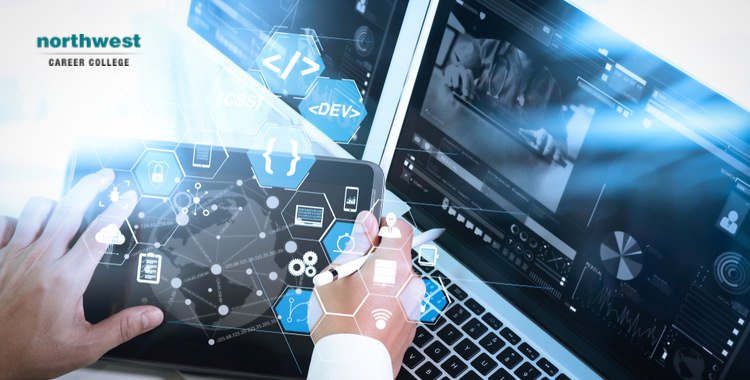 With the initiation of the digital age, it is becoming increasingly possible for the populace to not only follow edification from their home but to continue a career as well. This is becoming ever more factual for Medical Coders and Billers, especially for women. After the recession of 2009, many women returned home when the job market dried up, but with the surge of new employment a decade later, many are finding that its time to get back into the workforce.
Jobs in healthcare frequently require qualified degrees in the area of expertise. Most employers are looking for candidates who hold a bachelor or master's degrees from accredited institutions. Professions that can be a perfect fit for women in healthcare area include literally every position, from doctors to nurses to administrators, including medical billing and coding.
These women are probable to continue being wanted by employers. So if you think that now is the chance to make your spot and start earning good wages as a medical biller and coder then you are on the right track. It will serve you with various options to choose from and according to your preference you can select your location, wage, and timing for the job.
Independent Freelancer vs Full-Time Employment
Many work-at-home medical billing experts work as sovereign freelancers, especially women. This means they're accountable to set their personal hours of work and fees, accordingly. It also means as freelancers, they're responsible for covering income and filing their own taxes.
Independent freelancers take on as many or as few jobs as they like. These women are often accountable for providing their own tools and statement of income to the contracting business for their services.
Full-time employees, alternatively, work for a company reliably. The company orders their hours and factors such as pay and profits. Being an employee proposes formation and permanence but at the cost of flexibility. There are pros and cons for both circumstances, so it is up to you to choose how you want to work and what it will cost you.
Medical Billing and Coding: A Trending Career for Women
There are many women who were in a nursing career who have moved to a medical coder and biller from their home or office. The enhancement in the opportunities for a medical coder is the reason for this switch. The U.S. Bureau of Labor Statistics says the healthcare business will require 21% more medical records billers and coders, to continue with amplified demand from 2010 to 2020.
And with the flexibility medical billing and coding provides to women, especially new moms, the switch means a greater ability to have a work-life balance.
Additionally, Medical Billing and Coding can give these professionals
a voice with regards to medical strategy and how it influences patients on a personal stage. Medical Billers and Coders assist patients with the administrative hurdles of healthcare on a daily basis.
Medical Billing and Coding for Moms
If you have a family to take care of then working full-time may not be a convenient option for you. A viable work-from-home career that allows you to continue to grow as a working woman is in Medical Billing and Coding. This will give you the flexibility to be an occupied mother but also help you to carry on impacting the transformation and improvement of healthcare.
In the initial stages, you don't need to go for extensive courses. You can complete the coding and billing program through a training institute and get certified through AAPC. These training institutes don't require any prerequisites and are an incredible option for those who wish to gain new skills while still working or raising kids full-time.
These institutes allow you to be trained in the content comparatively quickly and pass the necessary exams. Getting the certification with proper knowledge is the key to success for individuals who are new to Medical Billing and Coding. Viewing the difficulties for women in the workforce, the medical field is generating appropriate jobs in the healthcare sector.
You Can Join The Medical Billing And Coding Industry By Following These Steps:
Proper Training 
Medical billing and coding training for women is available through many organizations, both online or offline. But it's significant to ensure your choice is trustworthy and has been permitted by the American Health Information Management Association (AHIMA).
Create Your Goal
Whether you're seeking for an at-home arrangement or enthusiastic to get few years of knowledge working on-site before beginning to work autonomously, job association websites and portals can be great resources in your job search.
Stay Up To Date
Staying up-to-date in the medical coding and billing industry for women is extremely critical if you crave to have a successful career. Even after you've finished your preparation, you'll need to make sure you're up and about on the newest industry principles and recent code systems. Attending conferences and workshops can be effectual to stay up to date, and they also offer you a well-built network of other qualified contemporaries.
A Vital Part Of The Healthcare Cycle
Taken together, medical coding and billing form a link between patients, healthcare providers, and insurance companies. As a medical biller or coder, you'll need to be accurate, detail oriented and well organized as you'll be a vital part of any healthcare provider's staff.
As one of the premier Medical Billing and Coding Schools in Las Vegas, Northwest Career College employs established, seasoned instructors to teach you every aspect of medical billing and coding. Our student-focused approach puts you first and we offer online and on-campus workshops to accommodate your work and family schedule.
We continue to support our students after they graduate as our experienced Career Services team works with you to help you find the medical billing and coding jobs in Las Vegas. Call us today on (702) 403-1592 to learn more about the exciting opportunities that our Medical Billing and Coding School can offer you!