Criminal Justice career opportunities: The path to your dream job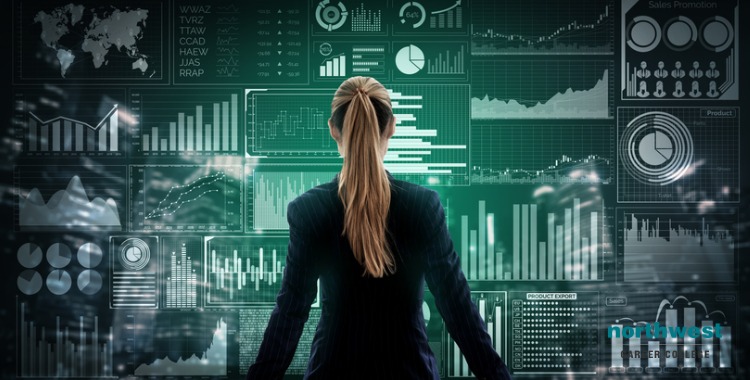 Are you looking for a career in criminal justice? If so, you're in luck! There are many different paths you can take to get there.
In this blog post, we will explore the different career opportunities available to you with a criminal justice qualification.
We'll also take a look at Northwest Career College, one of the best criminal justice schools in Las Vegas, and why it's an excellent place to start your new career.
If you're ready to start your journey to a fulfilling career in criminal justice, read on!
What jobs are available in the criminal justice field?
The criminal justice field is a vast and diverse one, with many different career opportunities available. Some of the most common jobs in criminal justice include:
Police officer – a police officer is responsible for enforcing the law and maintaining public safety. Law enforcement officers may work in a variety of settings, including local, state, or federal law enforcement agencies. They also work in a variety of settings, such as patrol, investigations, or traffic control.
Corrections officer – a corrections officer is responsible for overseeing individuals who have been arrested and are awaiting trial or who have been sentenced to prison or jail time.
Private investigator – private investigators conduct investigations for individuals or businesses. They may investigate crimes, fraud, or other illegal activities.
Forensic analyst – a forensic analyst uses scientific techniques to examine crime scenes and analyze evidence. They may work for law enforcement agencies or private companies.
Non-law enforcement positions
The vast majority of the criminal justice field is made up of law enforcement jobs. However, there are also many non-law enforcement positions available in the criminal justice system.
These are just a few examples of the many different types of criminal justice careers that you can pursue. No matter what your interests or skills may be, there is definitely a criminal justice career that is perfect for you.
For example, you could become:
A bailiff – responsible for ensuring the safety of those in the courtroom and maintaining order, the bailiff is an important part of the criminal justice system.
A crime scene technician – responsible for gathering and analyzing evidence from crime scenes, crime scene technicians are essential to solving crimes.
Court reporter – responsible for recording everything that happens in court, court reporters play a key role in ensuring justice is served.
A court secretary – responsible for handling a range of administrative tasks in court, court secretaries are essential to running a smooth courtroom.
Probation officer – responsible for monitoring and rehabilitating criminals, probation officers play a vital role in the criminal justice system.
Choosing the right position for you
If you are interested in a criminal justice career, it is important to research the different types of jobs available and find the one that best suits your skills and interests.

There is a range of positions available in the criminal justice system, from court reporters to probation officers. By researching these different positions, you can find the right career for you.
The criminal justice field is a challenging and rewarding one, with many opportunities for growth and advancement. If you are passionate about making a difference in your community, then a criminal justice career may be the perfect choice for you.
Northwest Career College offers an excellent criminal justice program that can prepare you for a career in this exciting field. With our experienced instructors and state-of-the-art facilities, you will be able to gain the skills and knowledge you need to pursue your dream job!
Choose Northwest to start your new career!
If you're interested in pursuing a career in criminal justice, Northwest Career College is the perfect place to start. Our  Criminal Justice program will teach you everything you need to know about this fascinating field.
We offer both day and night, as well as on-campus and online options, so you can choose the program that's right for you.
Plus, our experienced instructors will help you develop the skills you need to succeed in your new career.
Don't wait any longer – contact us today to learn more about our criminal justice program!
Qualifying for your future
Gaining a qualification from our Criminal Justice School puts you in an excellent position to access a variety of employment opportunities as you look for one that suits your skills and interests.
At Northwest Career College, our Criminal Justice instructors include licensed, practicing attorneys and degree instructors able to teach, not only the law but also to guide our students in the many ways a criminal justice graduate integrates into a Las Vegas legal profession.
As part of our Criminal Justice Program, you'll visit courts, jails, meditation centers, and more to experience first-hand the law in action, which will make your criminal justice training applicable to the Las Vegas legal system. 
Northwest offers a flexible blended program with all criminal justice classes Las Vegas law classes taught on campus by an attorney and general education courses offered online. Our experienced instructors are on-campus to review and support your learning experience at all times. 
Call us at (702) 403-1592 to speak to one of our enrollment team about joining our Criminal Justice Program today!
Written by:
Lisa Myers, J.D., L.L.M.
Legal Studies Department Director
J.D. L.L.M. Campbell University
B.A. Corllins University