The Importance Of Communication As A Dental Assistant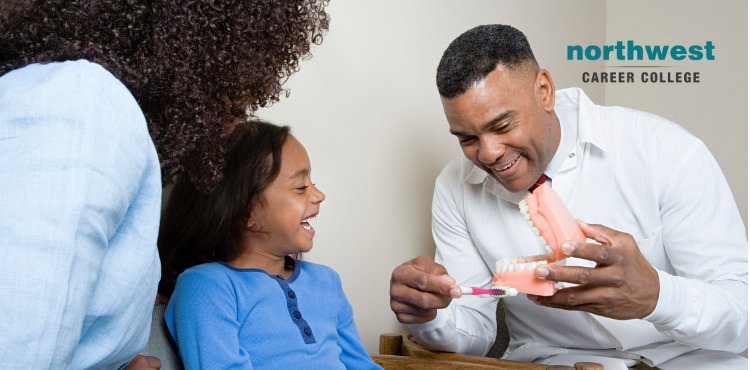 The ability to communicate effectively is one of the most critical skills that a dental assistant can cultivate. The core of any dental practice is made up of several groups, patients, dentists, hygienists and administrative staff. As a dental assistant, it is your responsibility to learn how to interact, and communicate with, all of these groups as part of your day-to-day job.
Clear And Efficient Communication
Communicating with patients – As a dental assistant, the most important group of individuals you will be communicating with are the patients at your dental practice. As the face of your practice, you'll often be the one who interacts the most with the patients, so you will need to be attentive and focussed on their needs. Many patients are uncomfortable with the idea of dental procedures, so you'll need to be able to reassure them and put them at ease. This is especially true of younger children. You'll also need to be able to educate patients on proper dental hygiene and what they can do to avoid damaging their teeth and gums.
Communicating with dentists and hygienists – Effective communication with the dentist or hygienist you are working with is a vital part of ensuring you provide the highest quality of dental care to your patients. Most dentists and dental assistants build up a close working relationship over time, and open communication is a fundamental part of building that. Being able to communicate effectively with your dentist allows you to learn their habits and anticipate their needs, increasing both the efficiency of the procedure being performed and how effective you are as a member of the team. Don't be afraid to ask for feedback; it's the best way to measure how well you fit into the team and for advice on how you can improve.
Communicating with administrative staff – Part of the responsibilities of any member of a dental practice is supporting the rest of the team with their responsibilities. Clear and effective communication on your part can make all the difference when it comes to assisting the administrative staff in their duties. While it isn't always widely acknowledged, most healthcare providers thrive on efficient administration, by making sure your communications with the admin staff are as detailed and accurate as possible you are contributing to the efficient running of your practice.
Building The Right Skills
Here at Northwest Career College we firmly believe that learning is a process that continues on the job. Our Dental Assistant Training Course gives you all the essential skills and experience you'll need to find the best dental assisting employment opportunity in Las Vegas. Our Dental Assistant School offers morning, afternoon and night classes to accommodate your busy work and family schedule and our established, seasoned instructors have helped our students achieve a 91% national exam pass rate. Call us at (702) 403-1592 to speak to one of our admissions assistants about your new dental assisting career.
Written by:
Cynthia Lofquist, R.D.A.
Dental Assisting Program Chair
Concorde Career Institute