Can You Work From Home as a Massage Therapist?
May 6, 2023
1.1k views
6 min read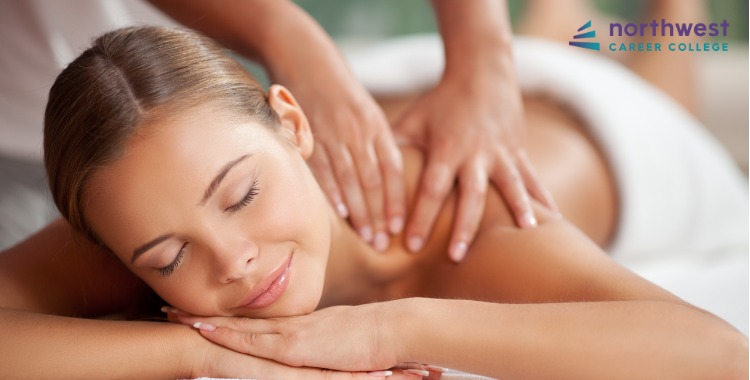 Are you considering a career in massage therapy but worried about the difficulty of juggling work-life balance? Or perhaps you'd like to use your skills on your terms instead of in a traditional spa or clinic setting?
Well, good news! Now plenty of options are available for those who wish to work as a massage therapist at home.
In this blog post, we'll explore these possibilities and how they can be beneficial not only for you as a practitioner but also in terms of providing quality service to clients. Read on to learn more!

Understand the legal requirements for being a massage therapist in your state
You may have a passion for massage therapy and want to turn it into a career. However, before you can start working on clients, understanding your state's legal requirements is essential.
Each state has unique regulations and licensing requirements that must be met to practice massage therapy. Some states require a certain number of hours of training and education, while others may require passing a licensing exam.
Additionally, knowing any ethical standards that apply to the profession is essential. By taking the time to research and understand the legal requirements, you can ensure that you are appropriately licensed and prepared to provide safe and effective massages to your clients.

Investigate what insurance and liability coverage you need to work from home
If you plan on turning your home into a workplace, it's essential to consider the potential risks and liabilities of working from home.
While your homeowner's insurance policy may cover some damages, it's essential to investigate whether you need additional insurance and liability coverage to protect yourself and your business. This may include add-ons to your homeowner's insurance policy or a separate business insurance policy.
It's better to be safe than sorry, so take the time to research your options and consult with an insurance professional to ensure you have the necessary coverage.

Learn about the equipment you will need, such as massage tables, towels, and other supplies
When starting a career as a massage therapist, having the right equipment is essential. This includes a sturdy and comfortable massage table, clean and soft towels, and other supplies like oils, lotions, and aromatherapy tools.
Your equipment can be the difference between a successful or an uncomfortable massage session for you and your client. Investing in high-quality equipment can also help you establish a positive reputation as a professional and reliable massage therapist.
So take the time to research and invest in the best equipment possible to ensure a successful and fulfilling career in the massage therapy industry.

Research how to market your services online or in your local area
In today's digital age, selling your services online is becoming increasingly essential. Using social media to spread the word about your massage therapy business can be a great way to attract new clients. Consider setting up a website or using other online resources such as Yelp or Google Ads to advertise your services.
Alternatively, marketing services in your local area can be equally effective. Word-of-mouth referrals, local advertising, and community involvement can help establish your business and build a loyal customer base. Finding the balance between online and local marketing can lead to a thriving business.

Explore online booking and payment options so clients can book their appointments with ease
In today's fast-paced world, convenience is king. Customers are always looking for the easiest and quickest way to get things done – and booking appointments is no exception.
Luckily, the power of technology has made it possible for businesses and clients to benefit from online booking and payment options. With just a few clicks, clients can book their appointments at any time of day or night without worrying about fitting a phone call into their busy schedules.
For massage therapists working from home, having an online booking system makes it much easier to keep track of clients and appointments. Clients can easily search for the days and times that best fit their schedules. At the same time, therapists can quickly access their appointment calendars and manage client information without juggling paperwork.

Consider investing in continuing education courses to further your credentials and stay up to date with the latest trends in massage therapy
As a massage therapist, striving for growth and improvement in your field is essential. That's why investing in continuing education courses can be incredibly beneficial.
Not only can these courses help you stay up to date with the latest trends and techniques in massage therapy, but they can also help you earn new credentials and expand your knowledge base.
Whether you're looking to specialize in a specific type of massage or simply want to deepen your understanding of the human body and how it relates to massage therapy, continuing education courses are a great way to achieve your goals.
Don't let your skills stagnate – take the leap and invest in yourself and your career through continuing education. If you're ready to begin taking your interests further with a higher level of education, don't wait another moment – contact Northwest Career College about our Massage Therapy Program today!



Join one of the best Massage Therapy Schools in Las Vegas today!
At Northwest Career College, we operate one of the best Massage Therapy Schools in Las Vegas, and our Massage Therapy Course will teach you the skills you'll need to apply the benefits of sports massage.
The benefits of massage therapy are widely recognized, with employment for massage therapists expected to increase by 22% between 2014-2024, with an average massage therapist earning $39,360 a year. Additionally, many massage therapists maintain active, private practices, increasing both their flexibility and earnings.
Our massage student clinic is open seven days a week, for both your and your client's convenience, and we offer day and night classes to accommodate your work and family schedules.
Our instructors are experienced professionals who will prepare you to sit for either the NCBTMB (National Certification Board of Therapeutic Massage) or the MBLEX (Federation of State Massage Therapy Boards) exams, and we are proud of our 100% board pass rate. Call us at (702) 403-1592 to speak to one of our enrollment specialists today!