Can You Be a Freelance Paralegal?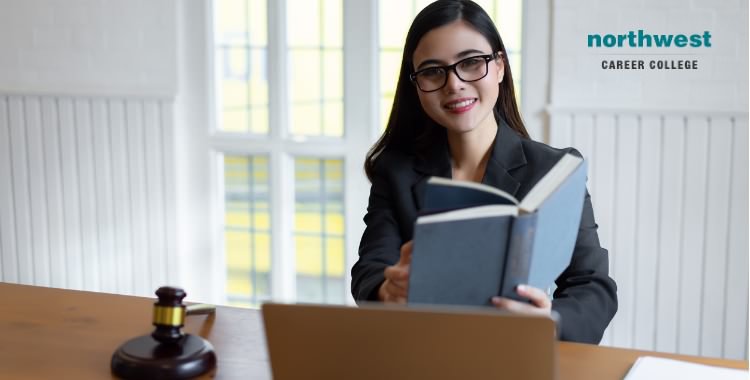 As a freelance paralegal, you are able to be your own boss and provide your paralegal services to clients on an as"needed basis." Because you are not an employee of the client, there is usually a fixed term that this work would occur over, anywhere from a few days to a number of months.
Who Hires Freelance Paralegals
A law firm or attorney might hire a freelance paralegal to work for them when they have more work than they can handle by themselves. This particular arrangement works out well for both the client and the paralegal, as the client will get access to the paralegal services they require when needed, without having to take on a full-time employee, and a freelance paralegal can turn that work into a career that gives them both remarkable freedom and an excellent earning potential.
What Does a Freelance Paralegal Do?
Paralegals basically act as a lawyer's assistant, but, in reality, they do much more than that. As a freelance paralegal, you'll be asked to do everything from conducting research on laws and cases, drafting legal documentation, and organizing the evidence that will be used in court.
A paralegal's duties include helping lawyers to prepare for trial by compiling reports, curating exhibits and filing appeals with the court. Unlike a legal assistant, paralegals are able to bill clients for their work on cases,
Many paralegals also choose to specialize in certain aspects of the law such as criminal law, family law, real estate law and even immigration law.
Education Requirements
For most paralegal positions, due to the amount of intricate work and research involved an Associate's degree is required, including work done on a freelance basis. The good news is if you join a reputable paralegal school, such as the one here at Northwest, you can graduate in as little as nine months.
While an Associate's degree is the minimum qualification you need to become a freelance paralegal, there are other nationally recognized qualifications you can pursue that can add to your resume and help you land a freelance paralegal role.
National Association of Legal Assistants' (NALA) Advanced Certified Paralegal
The National Association of Legal Assistants' (NALA) Advanced Certified Paralegal (ACP) designation lets paralegals who hold the CP credential earn specialty certification in one of 26 NALA-recognized practice areas. Earning specialty certification with NALA requires a web-based course and passing the final assessment.
National Federation of Paralegal Associations' (NFPA) Registered Paralegal (RP)
The National Federation of Paralegal Associations' (NFPA) Registered Paralegal (RP) designation indicates that someone has been working as a paralegal for a number of years and has achieved a higher level of knowledge. To earn the RP degree, you need to take the Paralegal Advanced Competency (PACE) exam.
In addition to NFPA's RP designation, you can earn specialty certification through NFPA. NFPA partners with the Advanced Paralegal Institute (API) to offer advanced specialty certificates in corporate law, elder law, intellectual property, litigation and alternative dispute resolution and corporate law.
National Association of Legal Secretaries (NALS) Speciality Certificate
The National Association of Legal Secretaries (NALS) Speciality Certificate allows experienced paralegals to show their expertise in a specialty area of law. For this certificate, you must complete at least 50 continuing legal education credit (CLE) hours within five years of your chosen law specialty.
Salary Expectations
A recent NALA survey found that nearly 3% of all paralegals identified themselves as being self-employed or working on a freelance basis. The average annual income for a freelance paralegal was $61,671. Freelance paralegals bill between $22 and $45 per hour, with that rate depending on depending on experience, specialty, qualifications, and location.
Job Growth Outlook
The job outlook for paralegals and legal assistants is projected to grow by 15% until 2026, according to the which is faster than the average job growth.
Join One Of The Best Paralegal Schools In Las Vegas Today!
Here at Northwest Career College, we run the top paralegal program in Nevada, offering our students the skills and experience they need to successfully enter the field of paralegal work and position themselves to maximize their earnings. Our Paralegal instructors are seasoned attorneys and highly trained professionals who are able not only to teach you the law but also to guide you through the many ways a paralegal integrates into a Las Vegas law practice.
We offer on-campus and online paralegal classes to accommodate your work and family schedule. Our Career Services team will work with you to help you find the best paralegal employment opportunity in Las Vegas, and their expertise in this area has given us a 100% success rate in job placement rate for paralegal graduates. Call us today at (702) 403-1592 to find out what our paralegal program can offer you.
Written by:
Lisa Myers, J.D., L.L.M.
Legal Studies Department Director
J.D. L.L.M. Campbell University
B.A. Corllins University