Can Massage Help With Chronic Pain?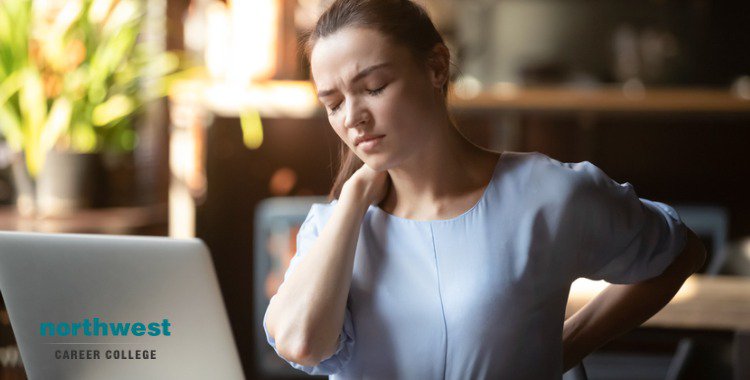 According to a recent report from the Centers for Disease Control and Prevention, an estimated 20.4% (50.0 million) of U.S. adults had chronic pain and 8.0% of U.S. adults (19.6 million) had high-impact chronic pain.
The resort also highlighted higher prevalences of both chronic pain and high-impact chronic pain reported among women, older adults, previously but not currently employed adults, adults living in poverty, adults with public health insurance, and rural residents.
In this article, we'll be looking at the positive benefits that regular massage can have on those suffering from chronic pain.
What is Chronic Pain?
According to the NHS, chronic pain is described as pain that carries on for longer than 12 weeks despite medication or treatment or pain that carries on for longer than six months after the apparent cause, such as an injury or surgery, has healed.
Chronic pain and especially high-impact chronic pain can be debilitating, resulting in, according to the CDC, restrictions in mobility and daily activities, dependence on opioids, anxiety and depression, and poor perceived health or reduced quality of life.
How Can Massage Help?
While massage can rarely be used to address the root cause of chronic pain, unless it is muscular in nature, it can be used to reduce the negative effects of chronic pain. 
For instance, massage has been proven to reduce the levels of cortisol in the human body.  Cortisol is a stress hormone produced when the body is in pain. Is the short term it can help to deal with injuries and stressful situations.
In the long term, however, its overproduction can lead to negative side effects like digestive problems, headaches, sleep issues, and weight gain. Regular massage can help to reduce those issues and also have a proven ability to help deal with the symptoms of stress and depression.
Massage can also result in the body producing serotonin, which is a naturally occurring pain reliever. While this isn't a solution to chronic pain, it can help, as part of a pain management regime, to reduce a patient's reliance on potentially addictive opiate pain relief.
Lastly, regular massage both increases circulation and relaxes muscles. As per the CDC report, chronic pain can lead to a loss of mobility and regular massage can help to relieve those symptoms by relaxing tight muscles and increasing circulation.
Join One Of The Best Massage Therapy Schools In Las Vegas Today!
At Northwest Career College, we operate one of the best Massage Therapy Schools in Las Vegas and our Massage Therapy Course will teach you the skills you'll need to apply the benefits of sports massage. The benefits of massage therapy are widely recognized with employment for massage therapists expected to increase by 22% between 2014-2024, with an average massage therapist earning $39,360 a year. Additionally, many massage therapists maintain active, private practices, increasing both their flexibility and earnings. 
Our massage student clinic is open seven days a week, for both your and your clients' convenience, and we offer day and night classes to accommodate your work and family schedules. Our instructors are experienced professionals who will prepare you to sit for either the NCBTMB (National Certification Board of Therapeutic Massage) or the MBLEX (Federation of State Massage Therapy Boards) exams and we are proud of our 100% board pass rate. Call us at (702) 403-1592 to speak to one of our enrollment specialists today!
Written by:
Barbara Alcaraz, M.A., B.A., L.M.T.
Massage Therapy Program Chair
M. A. Organizational Management, University of Phoenix
B.A. University of Minnesota, American Studies
L.M.T. Northwest Health Careers