Boost Your Career Prospects With a Criminal Justice Qualification!
March 5, 2023
134 views
5 min read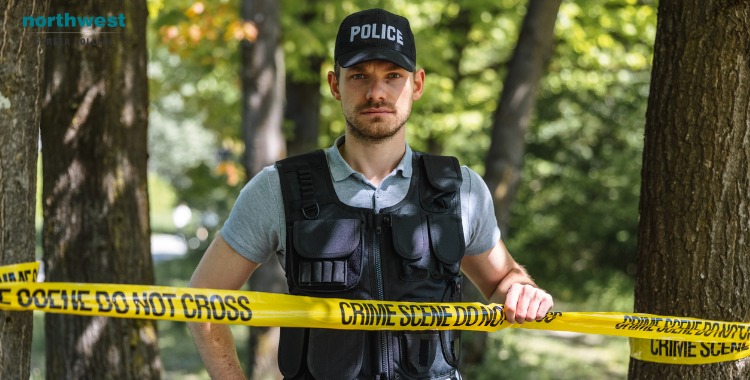 Criminal justice qualifications can open up a whole world of career prospects. If you're looking to move up in your chosen field, or even switch careers altogether, a criminal justice qualification can give you the edge you need.
Here's what you need to know about boosting your prospects with a criminal justice qualification.


A Criminal Justice Qualification can help you stand out from the crowd when applying for jobs
If you're looking for a leg up in your job search, a Criminal Justice Qualification may be just what you need.
By formally demonstrating to employers your skill and knowledge in the criminal justice system, a Criminal Justice Qualification gives tangible proof of your commitment to the field and can help you stand out from other applicants.
This qualification shows that you have taken the initiative to develop yourself further professionally, indicating to employers that you're willing to go the extra mile to succeed in a criminal justice career.
In short, supplementing your existing qualifications with a formal certificate in criminal justice can greatly enhance your employability.
It can also give you the skills and knowledge to advance in your career
Pursuing a Criminal Justice qualification can provide you with the skills and knowledge to help move your career forward.
It can give you a robust understanding of criminal law and procedures, providing a deeper insight into the justice system and developing your ability to problem-solve.
With this increased knowledge, you may be better placed to identify opportunities or take on new challenges that could further develop your skill set, potentially leading to career advancement.
Investing in this type of qualification can not only boost your existing working knowledge but also enable you to realize your ambition to build a career in Criminal Justice.

The qualification is recognized by employers and government agencies
Possessing a Criminal Justice qualification is a valuable asset for anyone looking to advance their career. Companies and government agencies recognize the importance of these qualifications and have used them during hiring practices as one way to gauge an applicant's qualifications.
This makes it essential that those in the criminal justice industry ensure they have the proper education to give themselves the best chance at advancement in their chosen field. With this recognition, having a criminal justice qualification could be the difference between stagnancy or furthering your career.

It can lead to higher salaries and better job prospects
When it comes to career advancement, earning a Criminal Justice Qualification can be beneficial. It can help open the door for higher salaries and better job prospects, giving you the opportunity to secure a more stable future for yourself.
The qualification has the potential to make you stand out from fellow applicants in today's competitive work environment and put you ahead of the game when tackling challenging roles.
With dedication and hard work, this qualification can give your professional life an impressive boost.



If you're interested in a career in criminal justice, then qualification is essential
A Criminal Justice Qualification is vital if you're interested in a career in this field. The world of criminal justice is constantly evolving, and you need to be up-to-date with the latest changes to have the best chance of advancement.
This qualification will give you the skills and knowledge you need to succeed.
At Northwest Career College, our Criminal Justice Program is designed to give you the tools and qualifications you need to make your mark in this field. We offer courses on criminal procedure, law enforcement, criminology, and more, allowing you to gain a deep understanding of the field.
Our experienced faculty will help guide you through the process, providing you with all the support and resources necessary for success. You will also have access to our Career Services team, allowing you to start building your professional network and strengthening your resume.

Once you have completed the program, you will be equipped with the qualifications and knowledge necessary to pursue a career in criminal justice. We also offer externship opportunities in Las Vegas and Nevada, giving you real-world experience and the chance to learn from experienced professionals.

Qualifying for your future
Gaining a qualification from our Criminal Justice School puts you in an excellent position to access a variety of employment opportunities as you look for one that suits your skills and interests.
At Northwest Career College, our Criminal Justice instructors include licensed, practicing attorneys and degree instructors able to teach, not only the law but also to guide our students in the many ways a criminal justice graduate integrates into a Las Vegas legal profession.
As part of our Criminal Justice Program, you'll visit courts, jails, meditation centers, and more to experience first-hand the law in action, which will make your criminal justice training applicable to the Las Vegas legal system.
Northwest offers a flexible blended program with all criminal justice classes Las Vegas law classes taught on campus by an attorney and general education courses offered online. Our experienced instructors are on-campus to review and support your learning experience at all times.
Call us at (702) 403-1592 to speak to one of our enrollment team about joining our Criminal Justice Program today!