6 Blogs to Help You Stay Healthy as a Medical Biller and Coder
Medical Billing and Coding
September 20, 2020
166 views
3 min read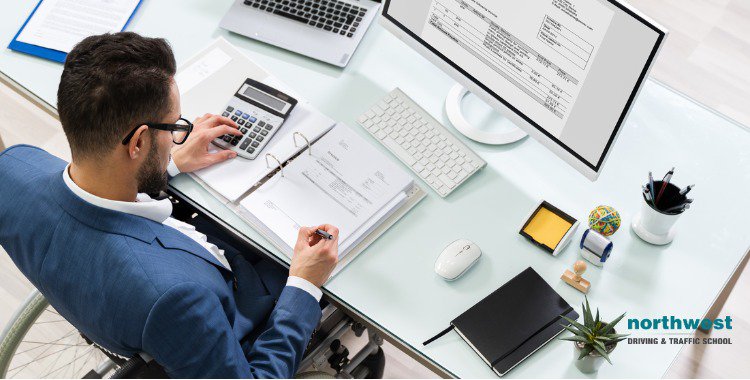 Working as a medical biller and coder can be a fast-paced and demanding role with an emphasis on accuracy and speed. Working to stay healthy is an important part of being the best at your job and a digital job requires a digital solution.
to help out, we've put together a list of great blogs that will help you stay healthy as a medical biller and coder.
Read More: Medical coding vs Medical billing
Blogs to Help You Stay Healthy as a Medical Biller and Coder
ACE Fitness
ACE stands for The American Council on Exercise and if you are wanting to get fitter but don't know where to start in a world filled with fad diets and complicated workout routines then their fitness and healthy lifestyle blog is a great place to start.
The blog is full of simple and accessible workouts and healthy living advice. It also features workouts that parents can do with their children and age-appropriate workouts for kids to do on their own.
Run to the Finish
Running, as with most sports, has it own techniques and specific nutritional advice. So, if you're a runner, or thinking about taking up running, then you'll want to check out Run to the Finish. This running focussed blog is packed with advice for runners of all ages, from eating plans to how to deal with injuries.
Yoga with Adriene
Yoga has a whole range of health benefits associated with it and it is particularly useful to those who spend their days in front of a computer.
Yoga with Adriene is a very approachable blog/YouTube channel that offers online yoga classes for all levels of yoga practitioners, from those just starting out to those who've been participating for years.
Nutrition Stripped
Founded by dietician and nutritionist McKel Hill after she turned to nutrition as a treatment for her migraines, Nutrition Stripped is an excellent resource for those looking to take a closer look at their diet and the effect what they eat has on their body.
The blog is packed with lifestyle articles, recipes, interviews, and other helpful resources.
NAMI blog
Mental health is as important as physical health and the National Alliance on Mental Illness, (NAMI) use their blog to offers evidence-based advice on a variety of mental health issues. The blog also offers readers the chance to ask questions of mental health experts without any shame or judgment.
A Vital Part Of The Healthcare Cycle
Taken together, medical coding and billing form a link between patients, healthcare providers, and insurance companies. As a medical biller or coder, you'll need to be accurate, detail-oriented, and well-organized as you'll be a vital part of any healthcare provider's staff.
As one of the premier Medical Billing and Coding Schools in Las Vegas, Northwest Career College employs established, seasoned instructors to teach you every aspect of medical billing and coding. Our student-focused approach puts you first, and we offer online and on-campus workshops to accommodate your work and family schedule.
We continue to support our students after they graduate as our experienced Career Services team works with you to help you find medical billing and coding jobs in Las Vegas. Call us today at (702) 403-1592 to learn more about the exciting opportunities that our Medical Billing and Coding School can offer you!