What Are The Benefits Of Taking A Medical Assistant Class Near Me?
February 7, 2022
535 views
4 min read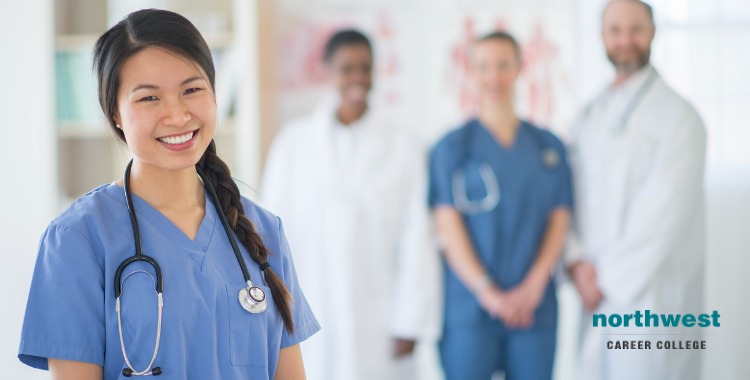 If you're looking for a medical assistant class near you, then you're in luck! Medical assistants are in high demand, and there are many different medical assistant classes available. So what are the benefits of taking a medical assistant class?
Here are just a few:
Benefits Of Taking A Medical Assistant Class Near Me
You'll learn about the medical field and how to assist doctors and nurses
Medical assistants have a variety of tasks, including medical record-keeping and medical laboratory work. Medical assistants also assist patients with their medical needs and help doctors treat patients in hospitals or clinics.
A medical assistant training class will teach you all these tasks so that you can perform them proficiently when hired as a medical assistant. A good program, like the one offered by NCC, will also offer the chance to experience the workplace firsthand through externships.
The medical assistant field is growing rapidly and is expected to grow much more in the next decade. With a medical assistant class near you, you can be part of this exciting industry!
You'll have the opportunity to gain hands-on experience in a medical setting
When it comes to getting a job, medical assistant programs with externships offer the best chance of being hired. Many employers prefer to hire candidates who have already had some hands-on experience in a medical setting. With an externship under your belt, you'll be able to boast about your real-world knowledge and skills.
You'll be able to work in a variety of medical settings
A medical assistant diploma or degree can qualify you for a position in a number of medical settings, including doctor's offices, clinics, hospitals, and more. With the right training and experience, you could even find yourself working abroad in a medical setting!
You'll be able to find a job easily after completing your training
Once you've graduated from NCC medical assisting program, you'll be able to apply for medical assistant positions with confidence. We offer career services at our medical assisting schools that can help connect you to employers who are looking for medical assistants just like you!
You'll gain the knowledge and experience needed to work as a medical assistant
At NCC, we aim to provide students with the skills and hands-on experience they need to work in the medical field. Our medical assisting program is designed to give you a well-rounded education that will prepare you for the many challenges of this career path.

For medical assistants, this means that you'll be trained on the medical and administrative side of medical assisting, which will prepare you for a career at hospitals, doctors' offices, and other healthcare facilities.
We're committed to your success
At NCC, we are 100% dedicated to helping our students succeed in their fields. From the moment you enroll in our medical assistant program, we will be there to support and guide you every step of the way. With small class sizes and experienced instructors, you'll get the personal attention you need to thrive in this field.
Our medical assistant program has a high placement rate and our medical assistant graduates have great success finding jobs in their field after graduation, so you can be confident that your education will pay off once you graduate from our medical assistant school!
Ready to change your life for the better? An exciting career as a medical assistant could be within reach!
Start your career in Medical Assisting today!
Here at Northwest Career College, we have a student-focused attitude that prioritizes giving our graduates the training and skills they'll need to excel as medical assistants.
Our established and seasoned instructors work with you, teaching you every aspect of Medical Assisting.
If you'd like to learn more about what our medical assistant course can offer you, call one of our enrollment specialists at (702) 403-1592 today. We provide flexible learning, with online and on-campus morning, afternoon, and night classes to accommodate your Las Vegas work and family schedule.
Once you've graduated, our dedicated and experienced Career Services team will work with you to help you find the best employment opportunities in Las Vegas. Call us now on (702) 403-1592 to start your journey!