Are Essential Oils Safe?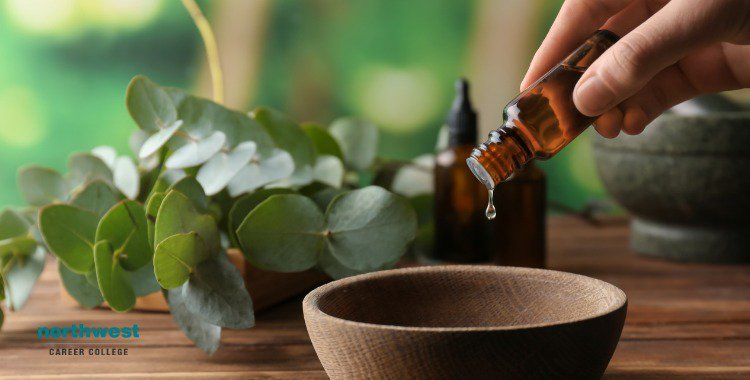 Often used as a part of complementary or alternative medicine, essential oils, or concentrated extracts taken from the roots, leaves, seeds or blossoms of plants, are often claimed to have significant beneficial effects.
In this article, we'll be looking at how valid those claims are and to what extent using essential oils is safe.
What Can Essential Oils Be Used For?
The use of essential oils is normally connected with relaxation and there is some evidence that the use of certain oils can promote feelings of wellbeing. For example, lavender or cedarwood oil have a demonstrable effect on sufferers of insomnia.
Other oils, such as peppermint or fennel can be used to soothe the digestive tract and CBD oil has recently become very popular for its supposed ability to combat inflammation and depression.
It should be noted however that clinical tests on the effectiveness of most essential oils have found their beneficial effects to be largely psychosomatic or the evidence for their effectiveness to be anecdotal at best.
What Are the Dangers of Essential Oils?
The main issue with essential oils is that they are not regulated by the FDA. This means that there isn't the same kind of oversight that you would expect for a new medication coming on to the market.
This means that it is much harder to ascertain exactly what ingredients are contained in bottles of essential oils, including potential allergens.
In high quantities, oils like peppermint and cedarwood can act as irritants and should not be applied to the skin or ingested. However, because essential oils are regarded as "natural" most users to not approach their use with the same caution they might use with standard medication.
How to Use Essential Oils Safely
If you do plan to use essential oils, there are a few steps you can take to ensure that you are using them in a safe manner:
Always dilute your essential oils. In certain concentrations, ingredients commonly used in many brands of essential oils are an irritant. Instead of using oils neat, you should use a carrier oil such as coconut oil, olive oil, jojoba oil or almond oil to dilute them before applying them to your skin. You should not ingest essential oils.
Test your essential oils by applying them to a small patch of your skin and waiting for around eight hours. This will make sure you are not allergic to any of the ingredients before you apply them to your skin.
Avoid using essential oils on children, especially young ones. This is especially true of peppermint oil since it contains menthol, which has been known to stop breathing in young children. 
If you are pregnant or breastfeeding, try to avoid applying essential oils to your skin as this can disrupt hormone levels in mothers. Your healthcare provider may be able to suggest essential oils that are safe to use while pregnant, but there isn't much in the way of clinical research in this area for them to go on.
Start Your New Career As A Pharmacy Technician Now!
Northwest Career College is one of the premier pharmacy technician schools in Las Vegas, and our course provides our students with the skills and training they need to take advantage of the growing need for pharmacy technicians. Our experienced instructors offer online and on-campus classes to accommodate your Las Vegas work and family schedule. Call us today at (702) 403-1592 to speak to one of our enrollment specialists. 
Written by:
Mark Brunton,
Pharmacy Technician Program Chair
CPhT, M.S.Ed.