5 Soft Skills for Medical Coding and Billing Specialists
Medical Billing and Coding
June 16, 2023
832 views
5 min read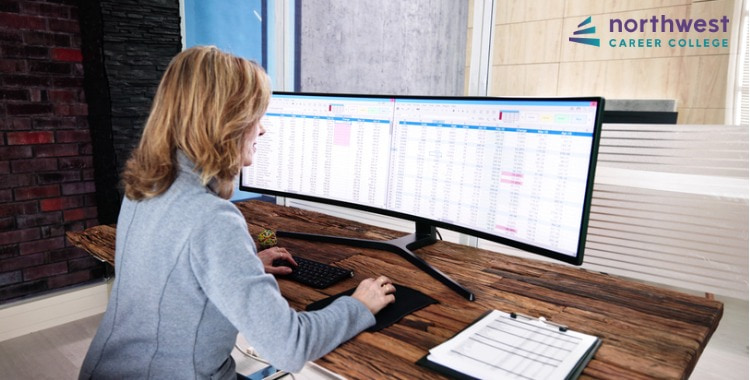 Are you considering a career in medical coding and billing? It's an exciting field that requires a unique set of skills, including expertise in the specific area of healthcare and interpersonal abilities. You must possess excellent communication and problem-solving skills as part of this line of work.
To help you prepare for success in this job role, we're highlighting five soft critical skills all medical coding and billing specialists should master: organization and time management, creative thinking, flexibility, adaptability to technological change, and empathy.
Read on to learn more about each skill—and how it pertains to the workflow process.

Communication – Learn to listen and ask the right questions
Given the level of detail involved in medical coding and billing, you must possess a strong level of communication. This includes listening well and asking the right questions when needed. 
Mistakes can be costly. To ensure accuracy, you must be able to clearly understand a patient's condition and the services provided so that all relevant codes are recorded accurately in the system.
Good communication also includes interacting with patients and insurance providers in a friendly, professional manner.

Time Management – Develop an efficient workflow to meet deadlines while still providing quality care
Time management is a crucial aspect of any job, but it is essential in professions that deal with people's health and well-being. Developing an efficient workflow that allows you to meet deadlines while still providing quality care is essential.
It requires significant planning and organization, but the payoff is worth it. Effective time management not only ensures that you meet deadlines but it also reduces stress and burnout.
Utilize tools like scheduling software, delegation, and prioritization to help develop a workflow that works for you.
Remember, when it comes to providing quality care, time management is not a luxury but a necessity.

Organizational Skills – Keep records organized so you can easily reference them in the future
When it comes to maintaining a well-organized workspace, keeping records in order is key. You never know when you might need to reference important information from the past, and digging through a cluttered mess can be frustrating and time-consuming.
By setting up a system that works for you, perhaps creating labeled folders or utilizing digital archiving tools, you'll be able to quickly locate what you need and stay on top of important deadlines and tasks.
Remember, a little bit of extra effort upfront can save you a lot of headaches in the future!

Attention to Detail – Pay attention to details when coding and billing patients' accounts
Inaccurate coding and billing can lead to claims denials, payment delays, and potential legal issues. The job requires a meticulous eye for detail and a thorough understanding of the billing and coding systems.
Whether double-checking codes before submitting claims or reviewing patient information for accuracy, paying attention to detail is paramount in ensuring that patients receive the care they need and that healthcare providers receive appropriate compensation for their services.
In short, the importance of attention to detail in coding and billing patients' accounts cannot be overstated.

Flexibility – Know how to adapt when unexpected changes occur in the medical office setting
Flexibility is a crucial skill in any workplace, but it is essential in the fast-paced medical office setting. In the healthcare industry, unexpected changes are bound to happen, and employees must know how to adapt accordingly.
Flexibility means taking on new responsibilities, adjusting schedules, and collaborating with coworkers to ensure patients get the best care possible.
Medical billers and coders must be willing to think on their feet and problem-solve quickly, as even minor issues can have significant consequences. Medical office employees can help create a more efficient and effective workplace by prioritizing flexibility and remaining adaptable in the face of change.

Use your soft skills to build your new career
With the soft skills you already have and the knowledge imparted by Northwest Career College's Medical Billing and Coding program, you'll be well on your way to a successful career in the healthcare industry. Utilize your time management, organizational, attention-to-detail, and flexibility skills to build the career of your dreams.



Become a vital part of the healthcare cycle
Taken together, medical coding and billing form a link between patients, healthcare providers, and insurance companies. As a medical biller or coder, you'll need to be accurate, detail-oriented, and well-organized, as you'll be a vital part of any healthcare provider's staff.
As the premier Medical Billing and Coding vocational training institute in Las Vegas, Northwest Career College employs established, seasoned instructors to teach you every aspect of medical billing and coding.
Our student-focused approach puts you first, and we offer online and on-campus workshops to accommodate your work and family schedule.
We continue to support our students after they graduate as our experienced Career Services team works with you to help you find medical billing and coding jobs in Las Vegas.
Call us today at (702) 403-1592 to learn more about the exciting opportunities that our Medical Billing and Coding School can offer you!