5 reasons why now is a great time to start a Medical Billing and Coding career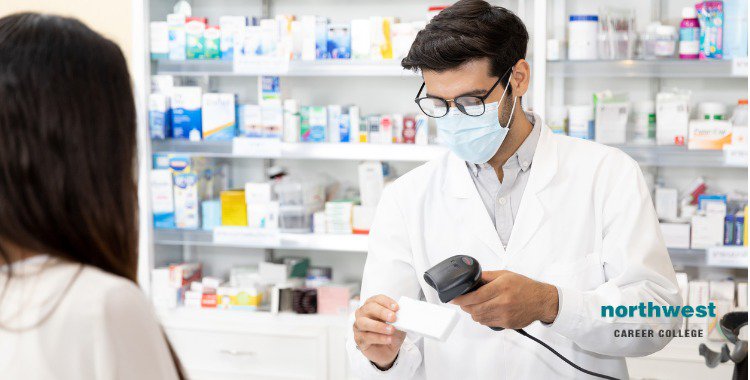 Medical billing and coding is a fast-paced and rewarding career at the center of some of the most significant and most exciting medical technology shifts in the last decade. So, if you are looking for a career where your work really makes a difference, here are five reasons why now is a great time to start a medical billing and coding career.
You Don't Need to Go to Medical School
If you've always dreamed of working in the medical field but have never had the year or hundreds of thousands of dollars needed to attend medical school, then we have great news! Medical billing and coding is a career at the very heart of the healthcare sector that doesn't require you to have been to medical school.
Even better, if you join NCC's Medical Billing and Coding School, you can graduate and get working on your new career in as little as nine months!
Your Work Will Matter
In the moderns healthcare field, the wrong code could lead to the wrong treatment, with potentially disastrous results. You eagle eye for detail as a medical biller and coder can help to eliminate these mistakes, saving lives in the process. 
You'll Have Your Pick of Employment Locations
Unlike more specialized jobs, medical billers and coders are essential to all branches of the U.S. healthcare system. This means that you'll be able to pick and choose the type of healthcare provider you want to work for. It could be a sleepy rural doctor's office or a busy hospital. The choice is yours. 
You Can Work Remotely 
Since medical billing and coding is a digital position, you'll be able to do you work remotely. This means you have the opportunity to work from home. You could even work from you favorite deck chair on a beach, as long as you have good wifi. 
You'll Be Earning Great Money
According to the Bureau of Labor Statistics, the average US medical billing and coding salary is more than $40,000. While these numbers do depend on factors like location and seniority, the importance of medical billers and coders to the modern healthcare system is reflected in a healthy salary expectation.
A Vital Part Of The Healthcare Cycle
Taken together, medical coding and billing form a link between patients, healthcare providers, and insurance companies. As a medical biller or coder, you'll need to be accurate, detail-oriented, and well organized as you'll be a vital part of any healthcare provider's staff.
As one of the premier Medical Billing and Coding Schools in Las Vegas, Northwest Career College employs established, seasoned instructors to teach you every aspect of medical billing and coding. Our student-focused approach puts you first, and we offer online and on-campus workshops to accommodate your work and family schedule.
We continue to support our students after they graduate as our experienced Career Services team works with you to help you find the medical billing and coding jobs in Las Vegas. Call us today on (702) 403-1592 to learn more about the exciting opportunities that our Medical Billing and Coding School can offer you!
Written by:
Nancy Ferrante, C.M.B.S.
Medical Billing & Coding Program Chair