4 Best Ways To Put A Dental Patient At Ease
January 22, 2019
481 views
3 min read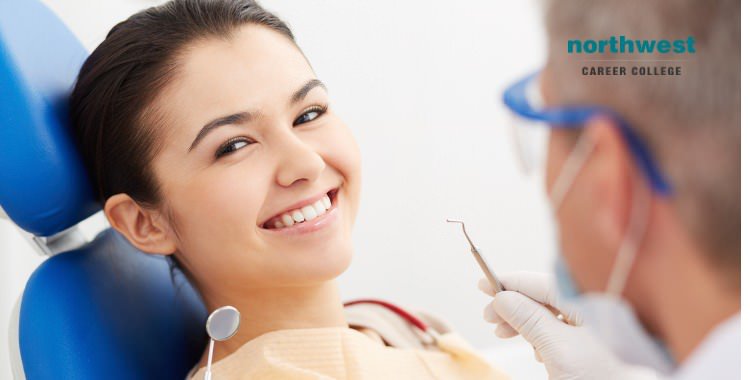 Dental care, while entirely necessary, can sometimes be an uncomfortable experience, ranging into actually unpleasant if tooth removal is required. While only a minority of people are actually phobic about the dentist, most are uncomfortable with the idea of dental procedures. As a dental administrative assistant, it will be your responsibility to collect accurate information from patients, which can be hard to do if they are agitated.
Putting the patient at ease will not only make your job easier, but also the help both the patient and the other staff. To help you accomplish this, we've put together four simple ways to put a dental patient at ease.
Four Ways To Put A Dental Patient At Ease
1. Build a rapport – Being able to open a good dialogue with patients is a key skill that every dental administrative assistant should learn. Communication is also one of the best ways to identify a patient's concerns and then set them at their ease. Talk to your patient about why they are agitated and try to resolve their concerns through calm conversation.
2. Maintain a calm atmosphere – All dental practices thrive on a "one-team" approach to their work. If you, as a dental administrative assistant, notice something that might be agitating a patient, such as a messy waiting room, the sound of dental procedures or even a strong smell of disinfectant, take steps to resolve it yourself or bring it up with other staff members.
3. Be honest – Most people who are wary about visiting the dentist are afraid of the pain associated with dental work. It can be tempting to downplay the pain associated with certain procedures, but being honest with the patient is a much better option. Be upfront about the chance that a certain procedure might be painful and explain the range of pain relief that the dentist is capable of administering.
4. Explain the procedure – Most patients are afraid of the unknown. If a patient has come in for a particular procedure, but doesn't understand exactly what is going to happen, do your best to explain it to them. If you don't exactly understand the procedure, find another member of staff who does and have them explain it.
Become A Vital Part Of A Dental Practice
Employment for entry-level employment in the dental field is expected to increase 23% over the next 10 years, faster than average for all occupations, according to the Bureau of Labor Statistics. With this growing demand for DAA's, it is essential that graduates cultivate the skills and traits that will help them stand out in the employment market.
Here at Northwest Career College, our Dental Administrative Assisting Program prepares students to work in any dental office. Our expansive, nine operatory lab provides students with a real-life dental office experience. You will be trained to handle clerical duties such as scheduling appointments, handling insurance claims, and monitoring inventory. You will work with documents, forms, and computer systems. No other Dental Administrative Assistant Program in Las Vegas offers this type of advanced training.
Our student-focussed approach will help you cultivate the skills you will need to stand out. Our experienced Career Services team will work with you to help you find the best dental administrative assistant employment opportunities in Las Vegas. Call one of our enrollment specialists at (702) 403-1592 to find out more.