3 Myths About Back Pain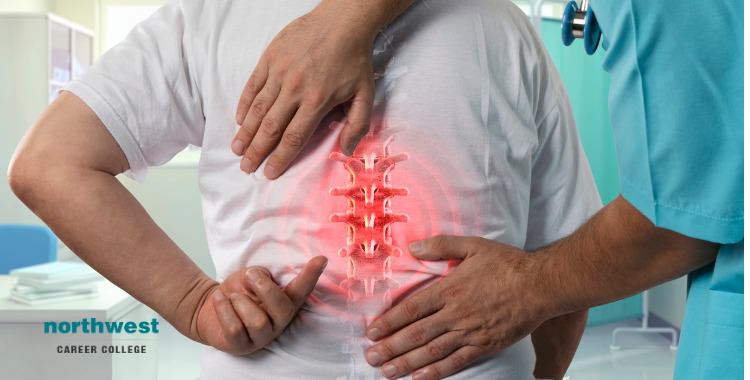 One-half of all working Americans admit to having back pain symptoms each year. Back pain accounts for more than 264 million lost workdays in one year, that's two work days for every full-time worker in the country. Experts estimate that up to 80% of the population will experience back pain at some time in their lives.
Do more than a cursory Google search into this common issue and you will quickly be bombarded with three widely held truths, back pain is due to poor posture, poor core strength, or structural abnormalities, such as bulging discs.
Unfortunately, as with a lot of commonly accepted "facts" the truth is a little more complicated than that. In this article, we'll be looking into the idea that posture, core strength, and bulging discs are the cause of the majority of back pain symptoms and examining if it is actually true.
Poor Posture
On the face of it, it seems obvious why people would associate poor posture with back pain. The world is full of posture police telling us to suck in our guts, squeeze our glutes, and tuck in our tails, or risk a future of spinal agony.
However, a recent study into "the relationship between postural asymmetry in the teen years and subsequent back and neck pain" revealed that "None of these parameters nor the physical education department evaluations was associated with a subsequent report of low-back pain, mid-back pain, or neck pain." 
In fact, A systematic review of more than fifty-four studies found no good evidence of a correlation between posture and pain. This lack of evidence is all the more surprising given the wealth of evidence that exercise, job satisfaction, educational level, stress, and smoking all have an impact on back pain. So the next time your back hurts, it might not be a simple as standing up straighter or sitting better.
Poor Core Strength
The realist is that you just don't use your core muscles that much in day to day life. During walking, the rectus abdominis has an average activity of two percent of maximal voluntary contraction, and the external oblique operates at five percent. During standing, trunk flexors and extensors are estimated to fire at less than one percent. 
It probably comes as a little surprise then that research into using core strengthening exercises in pain-free persons showed "no evidence that these exercises reduce the future likelihood of back pain."
There is plenty of evidence, however, that building core muscles as part of a healthy living and exercise regime can contribute to a lowered risk of back pain, but this is all part of the generally beneficial effects of exercise and not specifically related to having a better core.
Bulging Discs
The idea that most back pain is due to herniated discs or other degenerative changes revealed by MRI persists even in the face of plenty of evidence to the contrary. The most informative study in this area performed MRIs on subjects who did not have back pain and revealed that fifty-two percent of the subjects had at least one bulging disc or other MRI abnormality despite the lack of pain.
In the words of the head researcher, "the discovery by MRI of bulges or protrusions in people with low back pain may frequently be coincidental."
It seems fairly obvious from the research conducted in these areas that posture, core strength, and herniated discs, while often touted as the main cause of back pain, can actually have little to do with it.
Join One Of The Best Massage Therapy Schools In Las Vegas Today!
At Northwest Career College, we operate one of the best Massage Therapy Schools in Las Vegas and our Massage Therapy Course will teach you the skills you'll need to apply the benefits of sports massage. The benefits of massage therapy are widely recognized with employment for massage therapists expected to increase by 22% between 2014-2024, with an average massage therapist earning $39,360 a year. Additionally, many massage therapists maintain active, private practices, increasing both their flexibility and earnings. 
Our massage student clinic is open seven days a week, for both your and your clients' convenience, and we offer day and night classes to accommodate your work and family schedules. Our instructors are experienced professionals who will prepare you to sit for either the NCBTMB (National Certification Board of Therapeutic Massage) or the MBLEX (Federation of State Massage Therapy Boards) exams and we are proud of our 100% board pass rate. Call us at (702) 403-1592 to speak to one of our enrollment specialists today!
Written by:
Barbara Alcaraz, M.A., B.A., L.M.T.
Massage Therapy Program Chair