Prenatal Massage Class is Taught at Northwest Career College in Las Vegas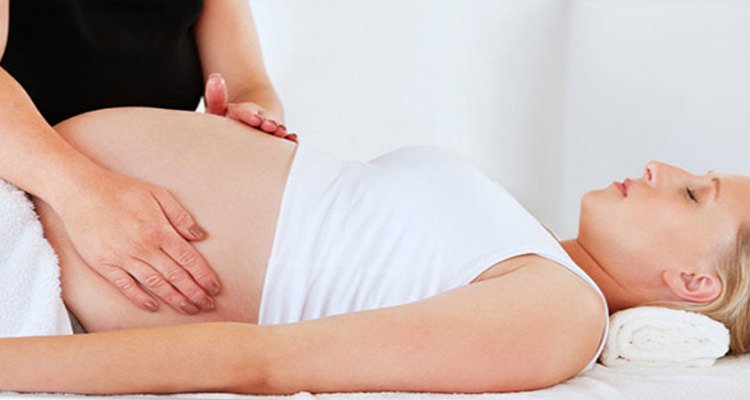 Therapeutic massage has been used for centuries to improve overall health, reduce stress, and relieve muscle tension. Modern investigation and research has shown that prenatal massage therapy can be an instrumental ingredient in women's prenatal care and should be given careful consideration. Even though most massage schools such as Northwest Career College offer a course in prenatal massage, it is best to find a massage therapist who not only has received this training in massage school, but is also certified in prenatal massage.
Studies indicate that massage therapy performed during pregnancy can reduce anxiety, decrease symptoms of depression, relieve muscle aches and joint pains, and improve labor outcomes and newborn health. Massage therapy addresses different needs through varying techniques, one of which is called Swedish Massage which shows benefits in regulating blood pressure, maintaining relief of muscle tension and improving sleep.
Other potential benefits of prenatal massage include:
Reduced back pain
Reduced joint pain
Improved circulation
Reduced edema
Reduced muscle tension and headaches
Reduced stress and anxiety
Improved oxygenation of soft tissues and muscles
While massage during pregnancy is completely indicated in a normal, low risk pregnancy, all trained massage therapists should be knowledgeable in the contraindications of prenatal massage. Women who have recently experienced bleeding, pre-term contractions, or have any of the following conditions should speak with a health care provider prior to receiving a massage:
High risk pregnancy
Pregnancy induced hypertension (PIH)
Preeclampsia
Previous pre-term labor
Experiencing severe swelling, high blood pressure, or sudden, severe headaches
Recently gave birth
The benefits of massage can improve overall prenatal health for many pregnant women. Along with the guidance and advice of a prenatal care provider, massage therapy can be incorporated into routine prenatal care as an emotional and physical health supplement shown to improve pregnancy outcome and maternal health.
The highly educated massage therapy instructors at Northwest Career College are licensed and trained in all aspects of massage and provide students with an exceptional massage therapy course in Prenatal Massage.
Original article: http://americanpregnancy.org/pregnancy-health/prenatal-massage/