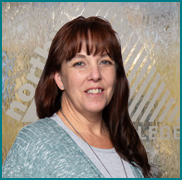 Tina Estep C.D.A.
Dental Assistant Instructor I
C.D.A. Dental Assisting National Board
A native of Nevada, Tina has lived all over the United States, and even overseas, but has chosen to come back to Las Vegas to become a part of our committed Dental Assisting program.
A graduate of Sonoma Valley High School and The Red Cross Dental Program, dental is Tina's professional passion, helping people change their life with dental health and great smiles.
For Tina, the best thing about working for Northwest Career College is the family atmosphere that supports her in growing as a professional and unique individual.
In her spare time, Tina can be found out exploring, hiking, and baking.