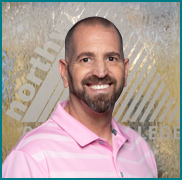 Scott Atkins
Enrollment Specialist I
Scott was born in Queens, NY, and moved to California when I was only five years old. Having moved to Las Vegas about six years ago.
He has been blessed to work for two organizations in that time that afforded him the opportunity to really make a difference in people's lives. He is so excited to be a part of the NCC family and to be able to continue to do that same thing.
Scott's professional passion is being able to help people and has an impact on their lives. His personal passion is his family. For Scott, the best thing about working for NCC is the opportunity to make a real difference in people's lives.
In his spare time, Scott enjoys golf, football, anything to do with the Dallas Cowboys, and spending time with his daughter.